The Kids Need to Read 2010 Calendar
Inspiring Imagination
by Allen Patrou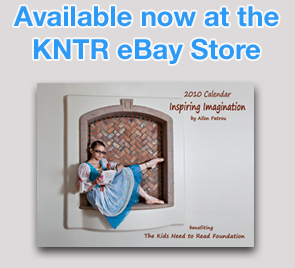 The Kids Need to Read 2010 wall calendar is available for purchase from the KNTR eBay store. We hope that you will enjoy the literacy-inspiring photographs and author anecdotes featured in the calendar, while knowing that your purchase will put books into the hands of kids who need them.
The Kids Need to Read calendar depicts children captivated by the magic of Kids Need to Read recommended books. It represents the power books have to transport kids to a new awareness of adventure, culture, knowledge, compassion and appreciation for the world they live in. The calendar was produced jointly with award-winning, Phoenix area photographer Allen Patrou of Apatrou Photography. Kids Need to Read thanks Allen for giving his valuable time and considerable talent to further the cause of childhood literacy.
To inquire about selling the calendars for Kids Need to Read, please write to info@kidsneedtoread.org. Ask us how you can use the calendar as a fundraiser to help your school or library!
| | |
| --- | --- |
| Click photo to view larger version | Click photo to view larger version |
Please help Kids Need to Read encourage kids to read by purchasing and displaying this inspirational calendar in your home or office.
2010 Calendar Photo Gallery
---
2010 Calendar Sponsors
Arizona Browncoats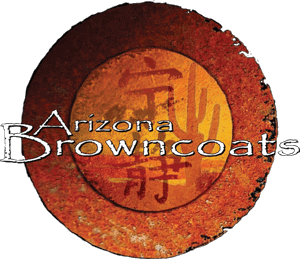 The Arizona Browncoats, originally united by their love of Joss Whedon's television show Firefly and its movie sequel Serenity, are dedicated to the promotion and support of causes for unity and equality among all people. The Arizona Browncoats stand behind KNTR's belief that literacy is often the only light to success for disadvantaged children and we applaud KNTR's efforts to engage children from all walks of life in the world of reading.
---
Dawn Russo
I support KNTR mainly for two reasons. I loved reading as a child (and still do) and I cannot imagine not having books available to read when I was younger. Secondly, even though there are so, so, so many great charities out there, I feel like I am actually helping a real, live human being with this foundation. There is more of a personal connection.
---
Life Alert Headquarters Employees
Books should be a part of every child's life. It is unfortunate that so many children do not know the joy that comes from reading. We as a society need to be more involved in our children's future. Their future is our future. We are honored to be included in this great endeavor.
---
Life Alert New York Sales Office
No child should be without books. Books are essential to the development of children's young minds. Books spark imagination, which in turn, inspires hope. And everyone is in need of hope.
---
Life Alert Florida Sales Office
Books belong in everyone's life, especially children's. We need to do whatever we can do to help make that happen. By supporting Kids Need to Read, it brings us one step closer to fulfilling that goal.
---
Life Alert California Sales Office
We support Kids Need to Read because we feel it is a cause that deserves our support. It is a great organization with a real purpose and it needs all the support it can get. We are proud to be able to donate to such a worthy cause.
---
Don and Freda Howard
My parents were ordinary folks, who shared a love of reading. They read to each other, they read to us. As we grew up and read ourselves, they encouraged us to explore the world of books. As they grew old, they still read to each other and explored those worlds together. My imagination soared and I learned much, and I'll always be grateful for the love of reading they gave me. So this is in their honor.
---
Miss von Goetz
I once said a long time ago that every youth organization should aim to engage with their young clients in the hopes of opening their minds, increasing their potential, widening their horizons and raising their aspirations. By providing much needed reading material, Kids Need to Read does all these things for the youth of today - the adults of tomorrow.
---
Heidi Berthiaume
Books have always been an important part of my life, both as a reader and now as a writer. I read a request on the Kids Need to Read website from an elementary school about "the empty shelves in my library" and it physically hurt. I've been fortunate never to see such a thing, either in my home town, the schools I attended, or my personal library, and I'm thankful there is a group of people like KNTR that can help fill the terrible void of empty bookshelves.
---
US Toner, Inc.
Supporting childhood literacy for the future of our kids!
---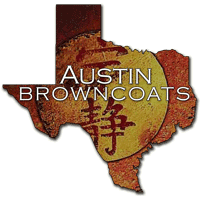 Austin Browncoats
Austin Browncoats work to end violence and discrimination worldwide. We believe that one way to help make our dream a reality is by giving kids a proper education. Kids Need To Read is not only an important charity, it is a required charity. Our libraries and schools need to be prepared to take care of our youth. They need to cultivate and stimulate the minds of tomorrow in order for those children to grow up making the best possible choices. We are proud to be able to support Kids Need To Read and will continue to do so as long as the issue of literacy is still a concern.
---
KNTR HIKRZ
The KNTR HIKRZ believe that literacy and physical well-being are two of the largest challenges posed to the children of today. We encourage parents to build a complete atmosphere of health around their children's lives. Read as a family, then take your kids on a hike and talk about what you have read. Watch the intellectual and physical health of your children blossom! You will build a family bond and a love of reading that will last a lifetime.
Material Support
Amazon Aquarium & Pets
–
Tropical fish, reptiles & amphibians, Phoenix
Boojum Tree Hidden Gardens
–
Unique wedding & event venue, Phoenix
Copy Craft Printers
–
Funny Name ... Serious Printing, Lubbock
Dillard's
–
Children's Clothing Department at Fashion Square, Scottsdale
Fantasy Costumes
–
Original and one of a kind costumes, Tempe
Franciscan Renewal Center
–
A center for the experience of spiritual growth, Scottsdale
Marcie Saban
–
Russ Lyon Sotheby's International Realty, Scottsdale
School of Ballet Arizona
–
Dance training based on traditions of classical ballet, Phoenix
Sherwin Optical
–
High quality fashion eye wear, Phoenix
Sidewalk Surfer
–
Skateboards, shoes, clothes & accessories, Scottsdale
Teeter Tea House
–
Victorian tea house & restaurant, Phoenix
The Phoenician Resort
–
Luxury resort & spa facility, Scottsdale
Kids Need to Read 2015 Wall Calendar
Kids Need to Read 2014 Wall Calendar
Kids Need to Read 2013 Wall Calendar
Kids Need to Read 2012 Wall Calendar