Frequently Asked Questions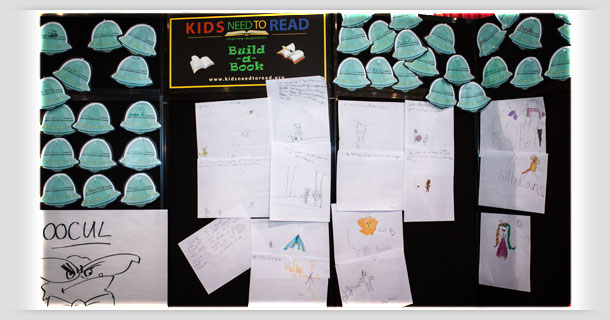 Is Kids Need to Read a 501(c)(3) organization?
Kids Need to Read is a California Nonprofit Public Benefit Corporation and is a 501(c)(3) tax exempt organization. The effective date of our exemption is May 22, 2008. Contributions to Kids Need to Read are deductible under section 170 of the Internal Revenue Code. We are further classified as a 509(a)(2) public charity. The foundation's Employer Identification Number is 26-2755631.
How do you choose the libraries, schools and other institutions you donate to?
A school, library, or other institution receiving books from Kids Need to Read must be a governmental or 501(c)(3) organization located in the United States or its territories. Submissions are prioritized based upon severity of need and probability of impact upon the children served. We do not discriminate based upon number of children served. Submissions from programs serving adolescent juvenile offenders, high school dropouts, youths living in poor urban or rural communities, immigrant children, kids with learning challenges, or children living on Native American reservations are strongly encouraged.
How many schools and organizations have you donated to thus far?
We have provided over 163,000 books to 241 schools, libraries, and literacy programs in 49 states, as well as Washington, DC and Puerto Rico.
How do I submit a donation request to KNTR?
We accept requests from libraries, schools, and various literacy programs through our online application only. A school, library, or other institution requesting books from Kids Need to Read must be a governmental or 501(c)(3) organization located in the United States or its territories.
How was your official book list created?
Children's book buyer Faith Hochhalter was tapped to create a high interest, fiction book list when the nonprofit corporation was forming in 2008. Nonfiction titles and graphic novels were added in 2009. Because the foundation dedicated itself to serving children of all ages, it became the only national literacy organization to regularly provide books to middle readers and adolescents. It began to receive submissions not only from impoverished schools and libraries, but from juvenile offender facilities, urban afterschool programs, special education classes, dropout recovery programs, and other specialized programs for older, illiterate children. Executive Director Denise Gary soon felt an urgent duty to more specifically address the needs of children living under oppressive conditions. A Literature Advisory Committee was formed in early 2010, chaired by Hochhalter, to assure that each book on the donation list contained relatable subject matter, as well as positive, inspirational outcomes. Today, the growing book list contains over 350 titles. Books are carefully selected from that list according to the specific needs of each literacy program the foundation assists, with the goal of transforming lives.
How do you decide which books to donate to a given organization?
We choose books based on the age ranges and demographics of the population served. Each program is considered independently and specific concerns are addressed. Current circulation is taken into account to avoid repetition.
How can I make a donation to KNTR?
If you would like to help KNTR with a donation, checks may be mailed to:
Kids Need to Read
2450 West Broadway Road, Suite 110
Mesa, Arizona 85202
Contributions may also be made through PayPal or with a credit card:
For more information about making a donation, please contact Lori Cothrun.
Where can I purchase KNTR merchandise?
The Kids Need to Read online store offers a variety of products that promote Kids Need to Read and literacy. Net proceeds from the store help Kids Need to Read to buy more books. Visit the store.
How can I help KNTR?
Kids Need to Read welcomes volunteers in the greater Phoenix, Arizona area. If you would like to contribute professional skills, help out at our local events, or assist with book sorting and other general needs, please contact us to express your interest.

We are grateful for fundraisers conducted on KNTR's behalf in any part of the country, no matter how large or small. Please contact Lori Cothrun to discuss the possibility of operating a fundraiser for the foundation.

Donations of new books are also a great way to help Kids Need to Read. Although we encourage the donation of titles from our book list, we also appreciate off-list books, provided they do not contain questionable content. Donated books should provide positive, uplifting themes, as many of the children we serve face difficult challenges in their lives. For complete information about donating books, visit our Give Books page.
Does Kids Need to Read have a privacy policy?
Yes, you can view our privacy policy here.