Feelings of worth can flourish only in an atmosphere where individual differences are appreciated, mistakes are tolerated, communication is open, and rules are flexible—the kind of atmosphere that is found in a nurturing family. —Virginia Satir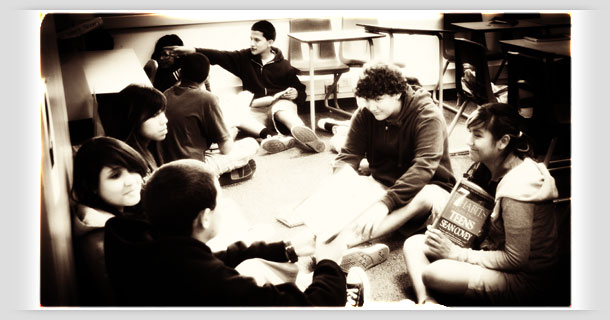 Once a relatively safe haven for our youth, many schools have become overrun with unchecked aggression and antisocial behavior: from unrelenting bullying to fighting and even weapons use. Among the children we serve, a shocking number cite bullying as a key factor when considering dropping out of school entirely. That is why the Kids-N-Peace program confronts the issue at its source—encouraging peaceful conflict resolution through enlightening books, projects, and presentations by a wealth of influential speakers that bring a world of empowering perspective to many children in search of nonviolent coping mechanisms.
The KNTR Peace Packs Book Collection is the backbone of the Kids-N-Peace program. This special collection of books is designed to support literacy education, as well as help students cope with bullying, learn peaceful conflict resolution techniques, and develop effective leadership skills. Through the compelling messages of peace and unity presented in these books, as well as the focused projects and presentations offered in the Kids-N-Peace program, Kids Need to Read aspires to provide nonviolent alternatives to as many schools and literacy programs as possible. But we cannot do it alone. While one act of violence can impact an impressionable child, so can one act of generosity forever change a life for the better. With your help, we can continue to educate our youth to the detriments of violence, and arm them instead with tools to build a more harmonious tomorrow. Please consider the following contribution options:
Provide one Peace Pack book through a donation of $10.
Provide one Peace Pack book per month through a donation of $10 per month.
Provide an entire Peace Pack through a donation of $300 per elementary school, or $150 per middle school or high school.
Please visit our donation page to make your KNTR Peace Pack contribution. Be sure to include Peace Pack in the comments section, so that your contribution will be applied correctly.
You can also help to further develop the Kids-N-Peace program and provide Peace Packs to schools across the nation through the purchase of hand-forged copper Peace bookmarks and bracelets designed especially for Kids Need to Read by Marisa Grieco, Urban Blacksmith.
http://www.kidsneedtoread.org/copperart.html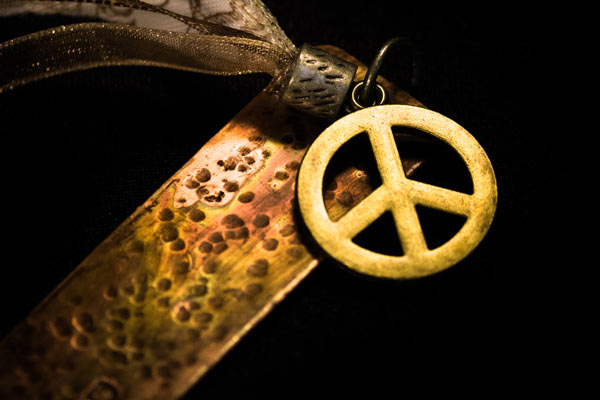 In addition to supporting Kids Need to Read in this initiative, you can advocate at your local schools and community organizations for a variety of programs that encourage respectful conflict resolution. The children of today will shape the world of tomorrow. Together, we can provide them with the tools needed for a peaceful, productive future.
For more information, see Kids-N-Peace News.
---
Peace Packs Book Collection
Categories: Elementary School • Middle School • High School
---
Kids-N-Peace News