Reading Revolution:
Drawing Out the Dragons Presentation with James A. Owen
May 10, 2013
Phoenix & Tempe, Arizona
Return to Reading Revolution main gallery
Kids Need to Read had the pleasure of hosting author/illustrator James A. Owen at several middle schools as part of the Reading Revolution program, plus a high school thrown in the mix for good measure. It was a whirlwind day, with stops at Children First Academy—Phoenix, ASU Preparatory Academy—Phoenix, Mountain Pointe High School—Phoenix, and Children First Academy—Tempe. All participating students received copies of James' book, Drawing Out the Dragons: A Meditation on Art, Destiny, and the Power of Choice. The students were mesmerized by the presentation, which focuses on perseverance, the power of positive thought, and the consequences of the choices we make in life. Afterward, Kids Need to Read received rave reviews of the program, with teachers astonished at how well James held the attention of the older students. Many students were also thrilled to have their books signed by the affable author.
Photographs © Robert Gary
---
Click on any image to view a larger version.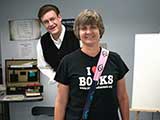 Preparing for the presentation at Children First Academy Phoenix. © Robert Gary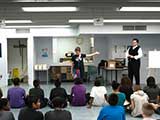 Denise introduces Mr. Owen to the students. © Robert Gary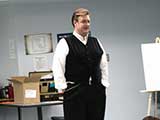 © Robert Gary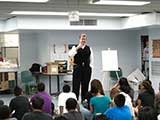 © Robert Gary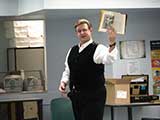 © Robert Gary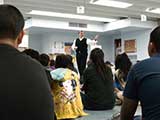 © Robert Gary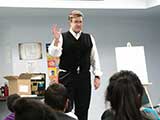 © Robert Gary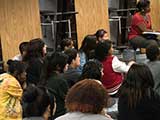 © Robert Gary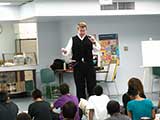 © Robert Gary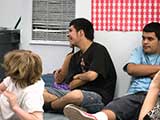 © Robert Gary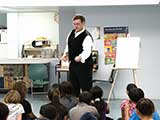 © Robert Gary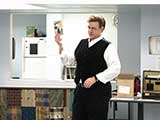 © Robert Gary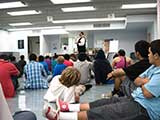 © Robert Gary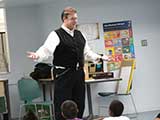 © Robert Gary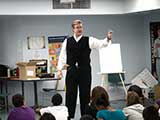 © Robert Gary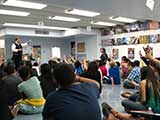 © Robert Gary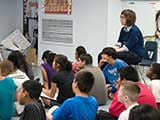 © Robert Gary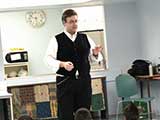 © Robert Gary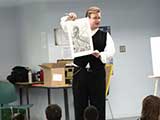 © Robert Gary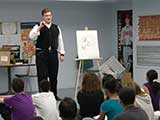 Mr. Owen explains that an artist simply chooses where to place the lines. © Robert Gary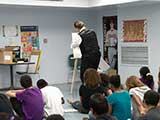 Mr. Owen continues to engage children as he draws, relating the choices in drawing to choices made in life. © Robert Gary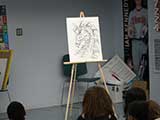 © Robert Gary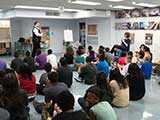 © Robert Gary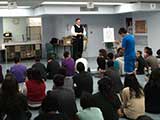 An appreciative student gives a standing ovation. © Robert Gary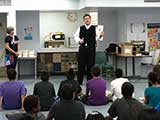 © Robert Gary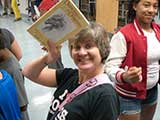 Denise hands out books. © Robert Gary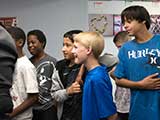 Students gather to have their books signed. © Robert Gary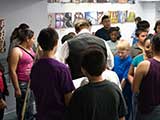 © Robert Gary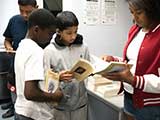 © Robert Gary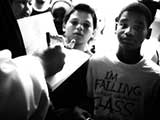 © Robert Gary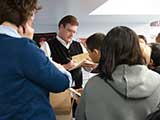 © Robert Gary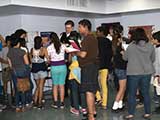 © Robert Gary
Denise introduces Mr. Owen to the students of ASU Preparatory Academy Phoenix. © Robert Gary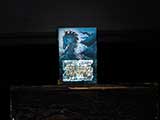 A lone copy of Mr. Owen#39;s Here There Be Dragons stands as sentinal over the presentation. © Robert Gary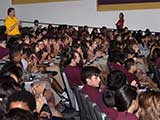 © Robert Gary
© Robert Gary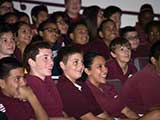 © Robert Gary
© Robert Gary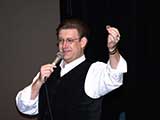 © Robert Gary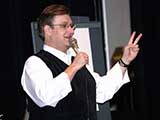 © Robert Gary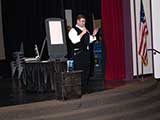 © Robert Gary
© Robert Gary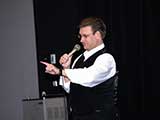 © Robert Gary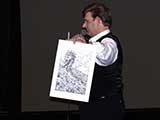 © Robert Gary
© Robert Gary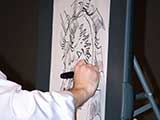 © Robert Gary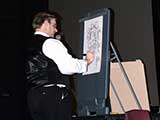 © Robert Gary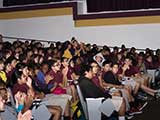 © Robert Gary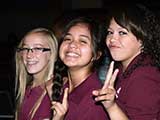 © Robert Gary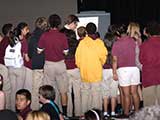 Students gather to interact with the author after the presentation. © Robert Gary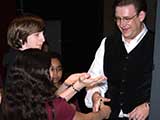 © Robert Gary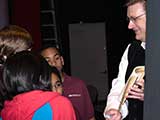 © Robert Gary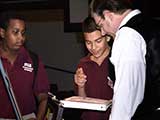 © Robert Gary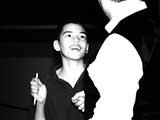 © Robert Gary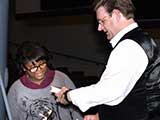 © Robert Gary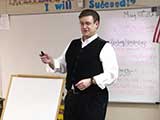 Mr. Owen begins his presentation at Children First Academy Tempe. © Robert Gary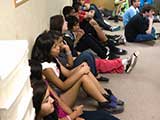 © Robert Gary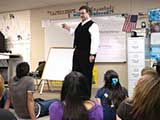 © Robert Gary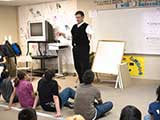 © Robert Gary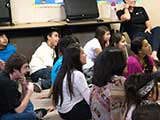 © Robert Gary
© Robert Gary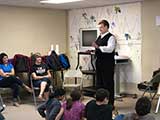 © Robert Gary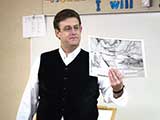 © Robert Gary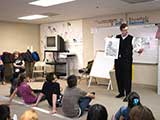 © Robert Gary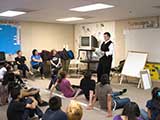 © Robert Gary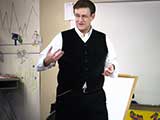 © Robert Gary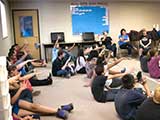 © Robert Gary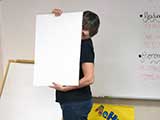 Denise serves as a living easle. © Robert Gary
© Robert Gary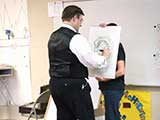 © Robert Gary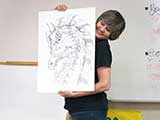 © Robert Gary
© Robert Gary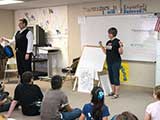 Denise explains that all the students are receiving a copy of Drawing Out the Dragons. © Robert Gary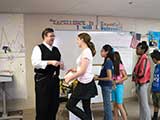 Students line up to get their books signed by the author. © Robert Gary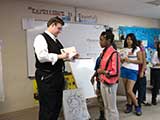 © Robert Gary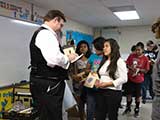 © Robert Gary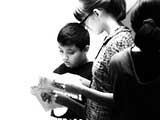 © Robert Gary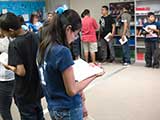 © Robert Gary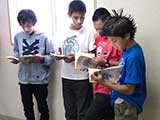 © Robert Gary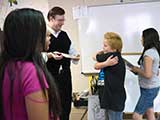 © Robert Gary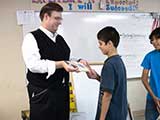 © Robert Gary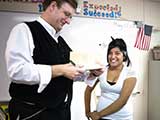 © Robert Gary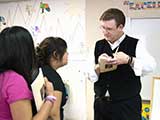 © Robert Gary
© Robert Gary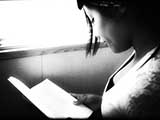 © Robert Gary