Kids Need to Read Geek Prom 2013
Sponsored by Bookmans
Hosted by Phoenix Comicon
May 25, 2013
Phoenix Convention Center
Phoenix, Arizona
Return to Phoenix Comicon 2013 Galleries
Brit Geek was the theme of the fourth annual Kids Need to Read Geek Prom, produced by Kids Need to Read, sponsored by Bookmans Entertainment Exchange, and hosted by Phoenix Comicon. As a signature event of the convention, an entire ballroom is devoted to the KNTR Geek Prom, enabling throngs of Geekanoids to attend this quirky soiree. Due to the Geekerosity of our Geektabulous friends at Bookmans, all proceeds benefited Kids Need to Read, a foundation that does not discriminate against Geeks, Dweebs, or Nerds. There was Geektastic music and dancing, tons of prizes from ThinkGeek, a live auction, Geek-themed decorations, photos under the Geek Arch and T.A.R.D.I.S., Fashion Geektacular, and crowning of the 2013 KNTR Geek Monarchs.
Photographs © Bruce Matsunaga, Robert Gary, Devon Christopher Adams and MrAnathema Photography (Joe Abbruscato)
---
Click on any image to view a larger version.
Welcome to the Kids Need to Read Geek Prom! © Robert Gary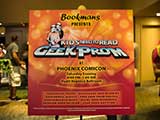 Thank you to our sponsors, Bookmans and Phoenix Comicon. © Robert Gary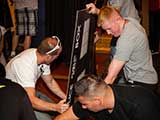 Project Hero members assemble the T.A.R.D.I.S. photo backdrop before the event begins. © Bruce Matsunaga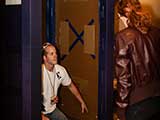 The T.A.R.D.I.S. was donated by Project Hero and Bookmans. © Bruce Matsunaga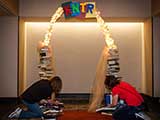 KNTR volunteers assemble the Geek Arch photo backdrop. © Bruce Matsunaga
Geek Arch photographer Eric Fiallos. © Devon Christopher Adams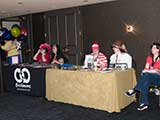 Bookmans swag table and KNTR Geeksage/blinkie table © Robert Gary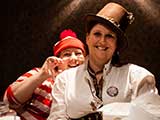 © Bruce Matsunaga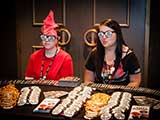 © Bruce Matsunaga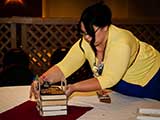 Lori Cothrun of Bookmans begins to assemble the table decorations. © Bruce Matsunaga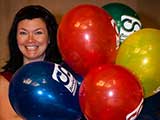 © Bruce Matsunaga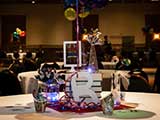 © Bruce Matsunaga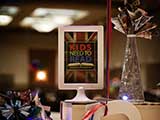 © Bruce Matsunaga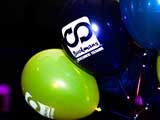 © Robert Gary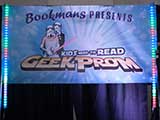 Stage banner © Robert Gary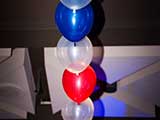 Balloon arch over stage © Robert Gary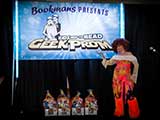 Host Denise Gary (Kids Need to Read Executive Director) © Bruce Matsunaga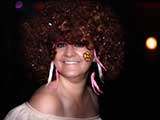 © Robert Gary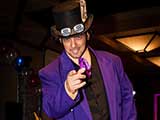 Host Gus Matos (Arizona Avengers President) © Bruce Matsunaga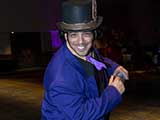 © Joe Abbruscato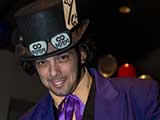 © Joe Abbruscato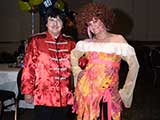 © Robert Gary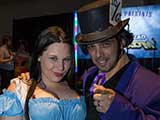 © Joe Abbruscato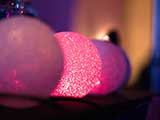 © Robert Gary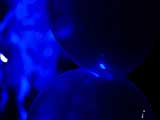 © Robert Gary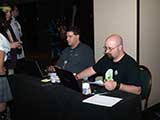 KNTR volunteers check in attendees. © Robert Gary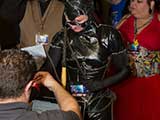 Getting a wristband © Devon Christopher Adams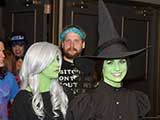 Guests enter the ballroom. © Devon Christopher Adams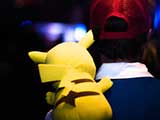 Pikachu gets a view of the ballroom. © Robert Gary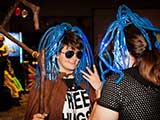 © Bruce Matsunaga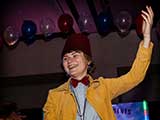 © Bruce Matsunaga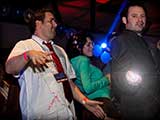 © Bruce Matsunaga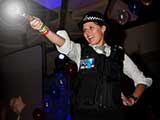 © Bruce Matsunaga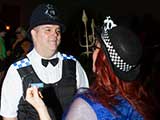 © Devon Christopher Adams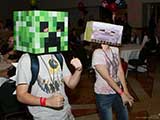 © Devon Christopher Adams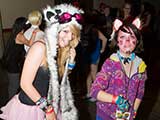 © Devon Christopher Adams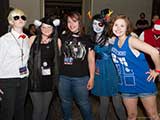 © Devon Christopher Adams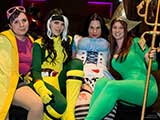 © Joe Abbruscato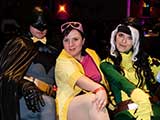 © Bruce Matsunaga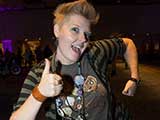 © Joe Abbruscato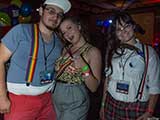 © Joe Abbruscato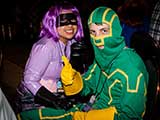 © Bruce Matsunaga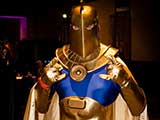 © Bruce Matsunaga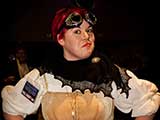 © Bruce Matsunaga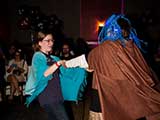 © Bruce Matsunaga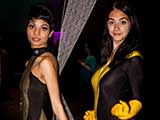 © Bruce Matsunaga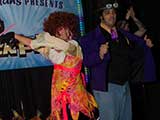 Introduction of hosts to Shake-a-Booty. © Devon Christopher Adams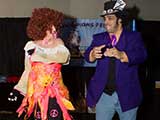 © Devon Christopher Adams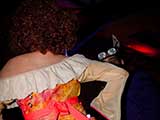 © Bruce Matsunaga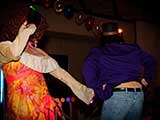 © Bruce Matsunaga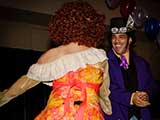 © Bruce Matsunaga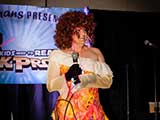 © Bruce Matsunaga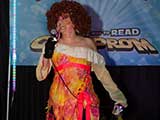 Denise thanks the guests and introduces the event sponsors. © Devon Christopher Adams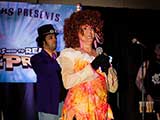 © Bruce Matsunaga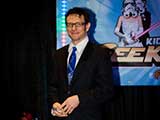 Joe Boudrie represents our hosting sponsor, Phoenix Comicon. © Bruce Matsunaga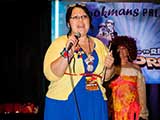 Lori Cothrun represents our presenting sponsor, Bookmans Entertainment Exchange. © Bruce Matsunaga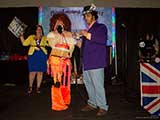 Gobs of prizes were provided by ThinkGeek to give away throughout the evening. © Devon Christopher Adams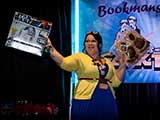 © Bruce Matsunaga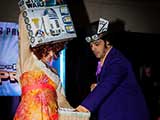 © Bruce Matsunaga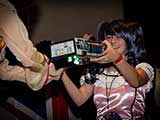 © Bruce Matsunaga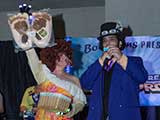 © Joe Abbruscato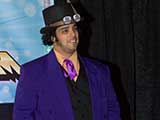 © Devon Christopher Adams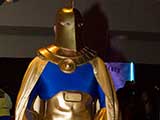 Justice League Arizona takes the stage to lead YMCA and to toss out prizes to the guests, including t-shirts from Threadless. © Devon Christopher Adams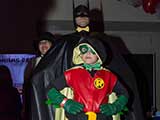 © Joe Abbruscato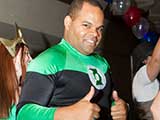 © Devon Christopher Adams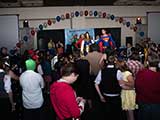 © Robert Gary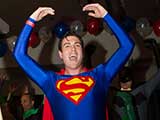 © Devon Christopher Adams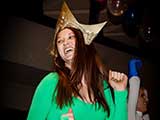 © Bruce Matsunaga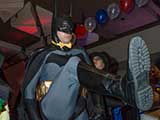 © Joe Abbruscato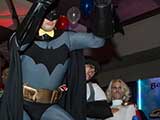 © Joe Abbruscato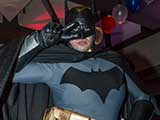 © Joe Abbruscato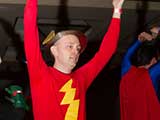 © Devon Christopher Adams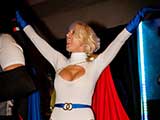 © Bruce Matsunaga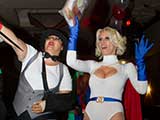 © Devon Christopher Adams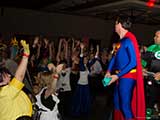 © Devon Christopher Adams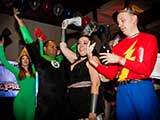 © Bruce Matsunaga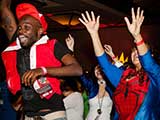 © Bruce Matsunaga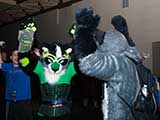 © Robert Gary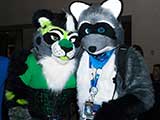 © Robert Gary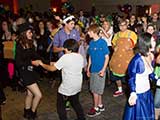 © Devon Christopher Adams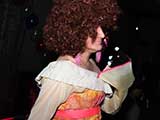 © Robert Gary
DJ s.alien © Robert Gary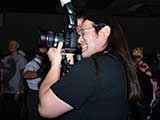 Photographer Bruce Matsunaga © Robert Gary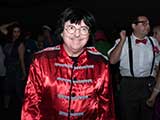 © Robert Gary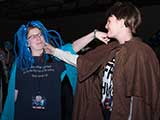 © Robert Gary
© Robert Gary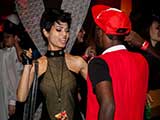 © Bruce Matsunaga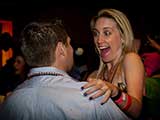 © Bruce Matsunaga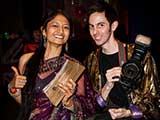 Photographer Robert Gary © Bruce Matsunaga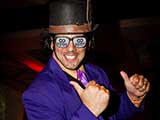 © Bruce Matsunaga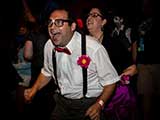 © Bruce Matsunaga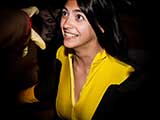 © Bruce Matsunaga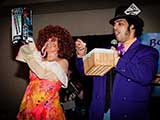 © Bruce Matsunaga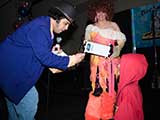 © Robert Gary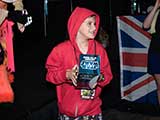 © Robert Gary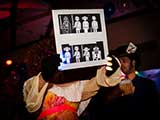 © Bruce Matsunaga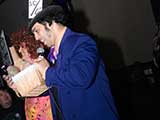 © Robert Gary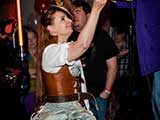 © Bruce Matsunaga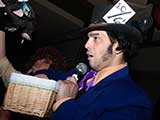 © Robert Gary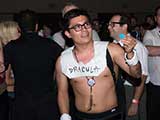 © Robert Gary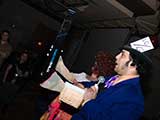 © Robert Gary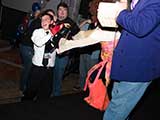 © Robert Gary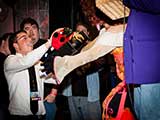 © Bruce Matsunaga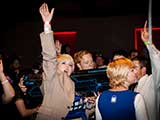 © Bruce Matsunaga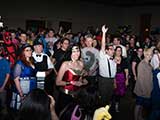 © Robert Gary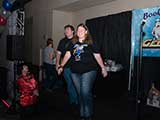 Ryan and Leah, last year's Geekposal couple © Robert Gary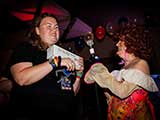 © Bruce Matsunaga
© Bruce Matsunaga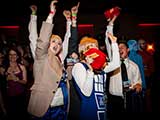 Guests catch prizes during one of many prize dances. © Bruce Matsunaga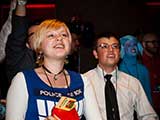 © Bruce Matsunaga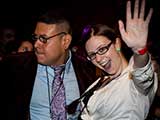 © Bruce Matsunaga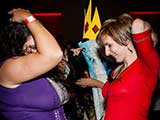 © Bruce Matsunaga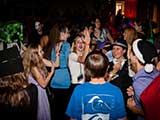 © Bruce Matsunaga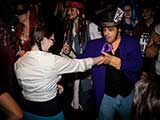 © Bruce Matsunaga
© Bruce Matsunaga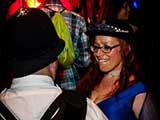 © Bruce Matsunaga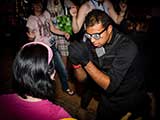 © Bruce Matsunaga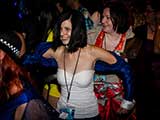 © Bruce Matsunaga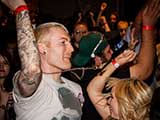 © Bruce Matsunaga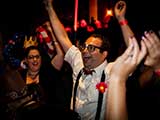 © Bruce Matsunaga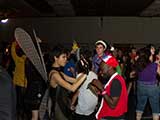 © Devon Christopher Adams
Yeah, baby! © Devon Christopher Adams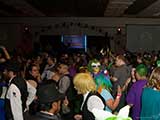 © Devon Christopher Adams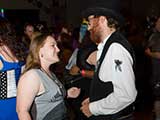 © Devon Christopher Adams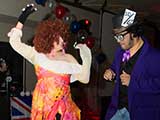 © Devon Christopher Adams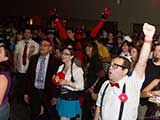 © Devon Christopher Adams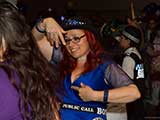 © Devon Christopher Adams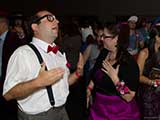 © Devon Christopher Adams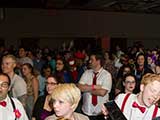 © Devon Christopher Adams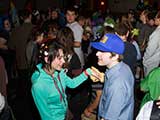 © Devon Christopher Adams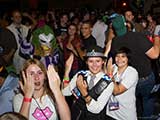 © Devon Christopher Adams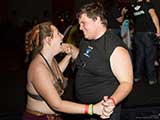 © Devon Christopher Adams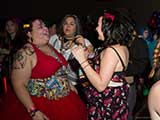 © Devon Christopher Adams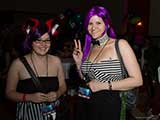 © Devon Christopher Adams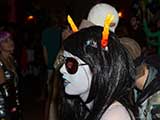 © Devon Christopher Adams
© Joe Abbruscato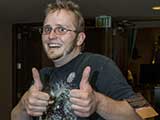 © Joe Abbruscato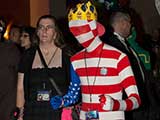 © Joe Abbruscato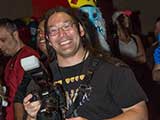 © Joe Abbruscato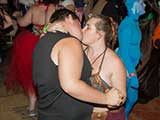 © Joe Abbruscato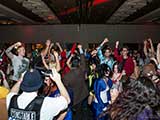 © Joe Abbruscato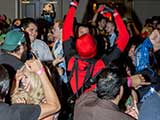 © Joe Abbruscato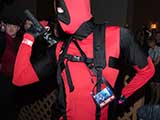 © Robert Gary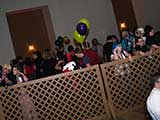 Cash Bar © Robert Gary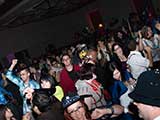 © Robert Gary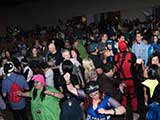 © Robert Gary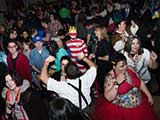 © Robert Gary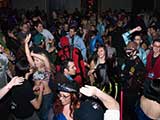 © Robert Gary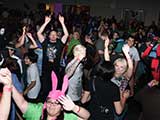 © Robert Gary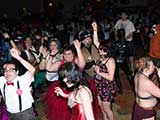 © Robert Gary
© Robert Gary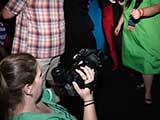 Videographer Amanda Mahan © Robert Gary
Villain Dance © Bruce Matsunaga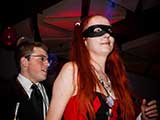 © Bruce Matsunaga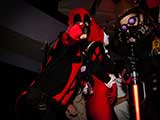 © Bruce Matsunaga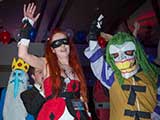 © Joe Abbruscato
© Devon Christopher Adams
© Robert Gary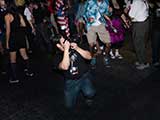 © Robert Gary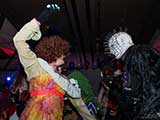 © Joe Abbruscato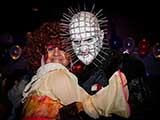 © Bruce Matsunaga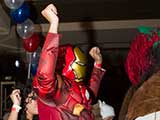 © Devon Christopher Adams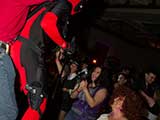 © Devon Christopher Adams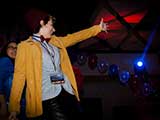 Hero Dance © Bruce Matsunaga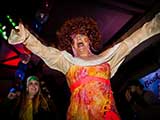 © Bruce Matsunaga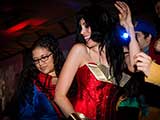 © Bruce Matsunaga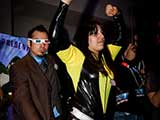 © Bruce Matsunaga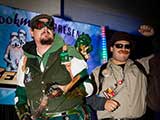 © Bruce Matsunaga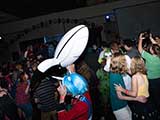 © Robert Gary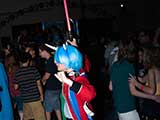 © Robert Gary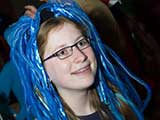 © Devon Christopher Adams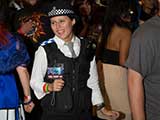 © Devon Christopher Adams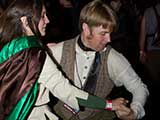 © Devon Christopher Adams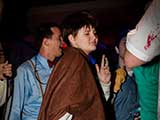 © Bruce Matsunaga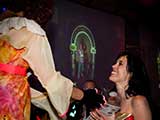 © Bruce Matsunaga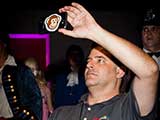 © Bruce Matsunaga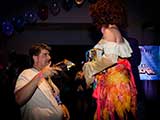 © Bruce Matsunaga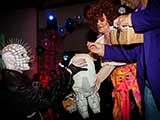 © Bruce Matsunaga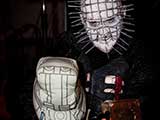 © Bruce Matsunaga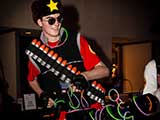 © Bruce Matsunaga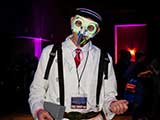 © Bruce Matsunaga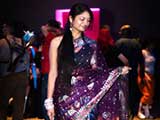 © Robert Gary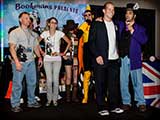 Live auction of the T.A.R.D.I.S. (signed by John Barrowman) with Project Hero © Bruce Matsunaga
© Bruce Matsunaga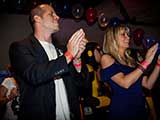 © Bruce Matsunaga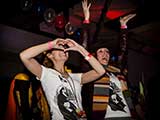 © Bruce Matsunaga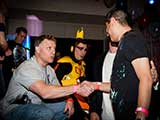 Auction winner! © Bruce Matsunaga
Live auction of Captain Tightphants, handmade and donated by10-year-old CeeCee Creech of Elephants Remember Joplin. © Bruce Matsunaga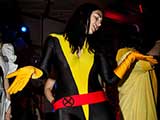 Arizona Avengers take the stage to lead Time Warp. © Bruce Matsunaga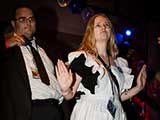 © Bruce Matsunaga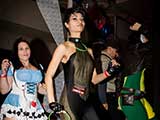 © Bruce Matsunaga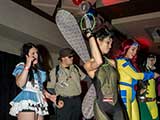 © Joe Abbruscato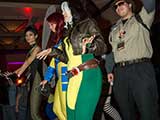 © Joe Abbruscato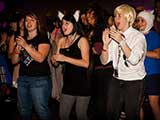 © Bruce Matsunaga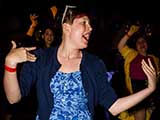 © Bruce Matsunaga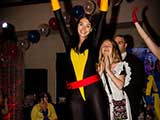 © Bruce Matsunaga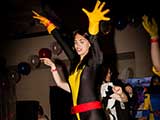 © Bruce Matsunaga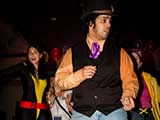 © Bruce Matsunaga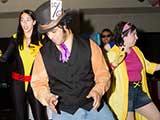 © Devon Christopher Adams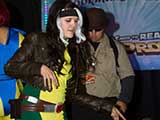 © Devon Christopher Adams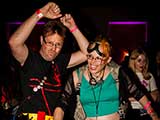 © Bruce Matsunaga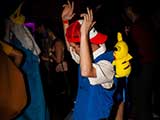 © Bruce Matsunaga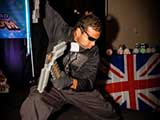 Arizona Avenger Johnny Carwell burns up the stage during another prize toss-out dance. © Bruce Matsunaga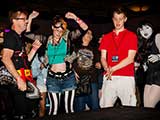 © Bruce Matsunaga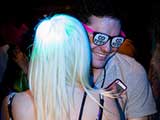 © Bruce Matsunaga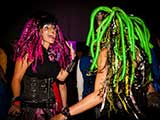 © Bruce Matsunaga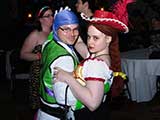 © Robert Gary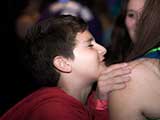 © Robert Gary
© Robert Gary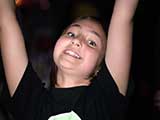 © Robert Gary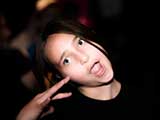 © Robert Gary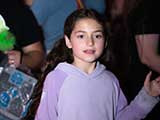 © Robert Gary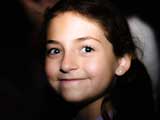 © Robert Gary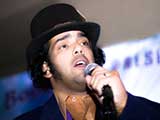 © Robert Gary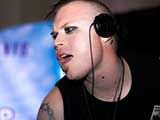 © Robert Gary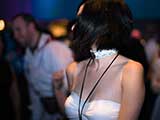 © Robert Gary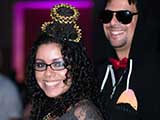 © Robert Gary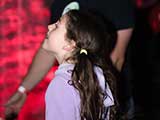 © Robert Gary
© Robert Gary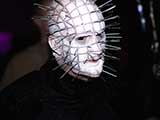 © Robert Gary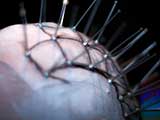 © Robert Gary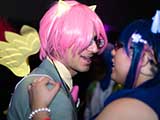 © Robert Gary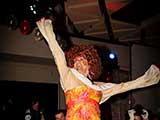 Another prize dance! © Bruce Matsunaga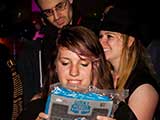 © Bruce Matsunaga
© Devon Christopher Adams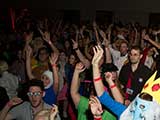 © Devon Christopher Adams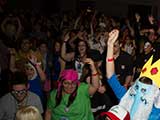 © Devon Christopher Adams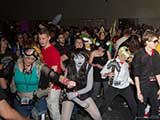 © Devon Christopher Adams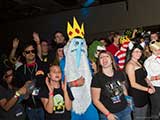 © Devon Christopher Adams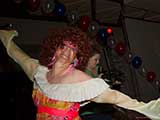 © Devon Christopher Adams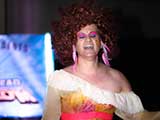 © Robert Gary
Kids had a great time dancing, too! © Bruce Matsunaga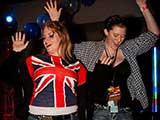 © Bruce Matsunaga
© Devon Christopher Adams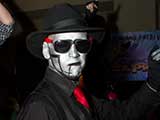 © Devon Christopher Adams
© Bruce Matsunaga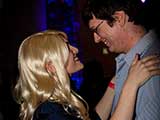 © Bruce Matsunaga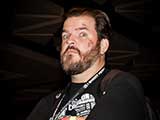 Photographer Devon Christopher Adams © Bruce Matsunaga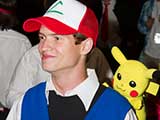 © Devon Christopher Adams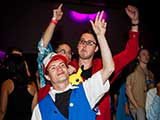 © Bruce Matsunaga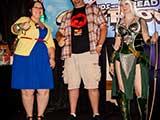 Fashion Geektacular Judges Lori Cothrun (Bookmans), Jeremy Owen (Coppervale Press), and Wynter Holden (Phoenix New Times); Judge Jonathan Simon (Lightning Octopus) was not present due to illness. The contest was prejudged earlier in the day. © Bruce Matsunaga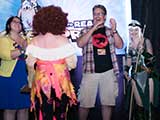 © Robert Gary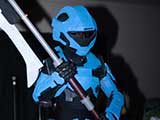 The Fashion Geektacular parade of costumes begins. © Robert Gary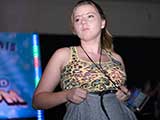 © Robert Gary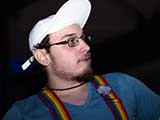 © Robert Gary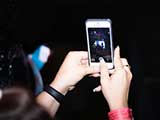 © Robert Gary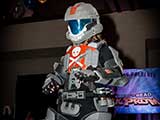 © Bruce Matsunaga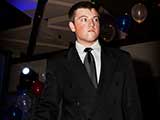 © Bruce Matsunaga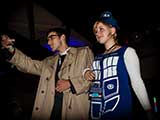 © Bruce Matsunaga
© Bruce Matsunaga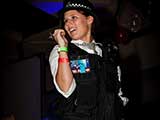 © Bruce Matsunaga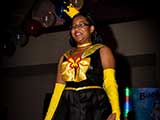 © Bruce Matsunaga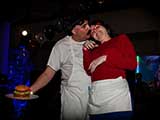 © Bruce Matsunaga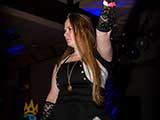 © Bruce Matsunaga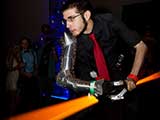 © Bruce Matsunaga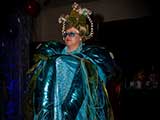 © Bruce Matsunaga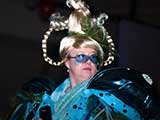 © Robert Gary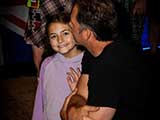 © Bruce Matsunaga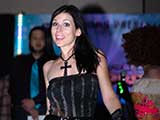 Fashion Geektacular Geektress of Coronation Victoria Paege (actress, model) © Robert Gary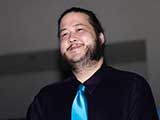 Fashion Geektacular Announcer Peter Steigerwald (Aspen Comics) © Robert Gary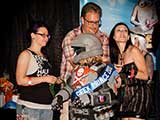 Fashion Geektacular crowns were created and donated by Duct'd by Cayci (Cayci Phillips, left). © Bruce Matsunaga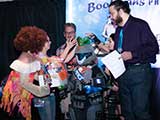 Fashion Geektacular crowns were created and donated by Duct'd by Cayci. © Robert Gary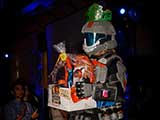 Geek Prince: Halo Dutch © Bruce Matsunaga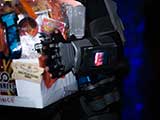 © Robert Gary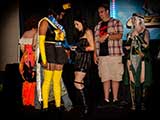 © Bruce Matsunaga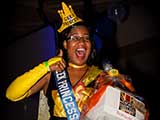 Geek Princess: Sailor Dr. Mrs. The Monarch © Bruce Matsunaga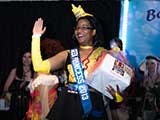 © Robert Gary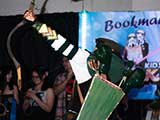 © Robert Gary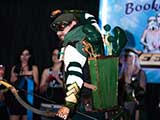 © Robert Gary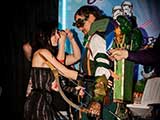 © Bruce Matsunaga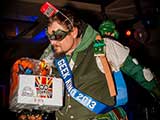 Geek King: Steampunk Green Arrow © Bruce Matsunaga
© Robert Gary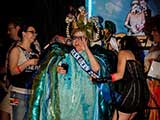 © Bruce Matsunaga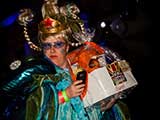 Geek Queen: Cindy Lou Cthulhu © Bruce Matsunaga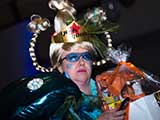 © Robert Gary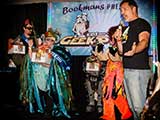 Author/illustrator/entertainer Steven Riley sings Geeks of America to the Royal Geek Court. © Bruce Matsunaga
© Robert Gary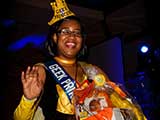 © Bruce Matsunaga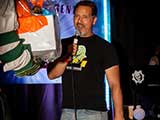 © Bruce Matsunaga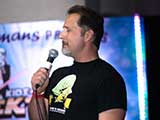 © Robert Gary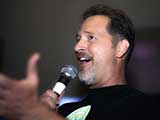 © Robert Gary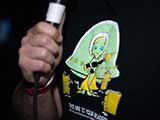 © Robert Gary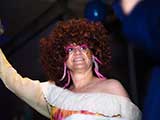 © Robert Gary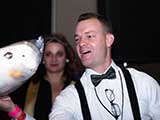 © Robert Gary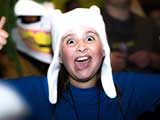 © Robert Gary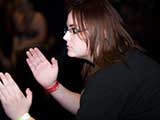 © Robert Gary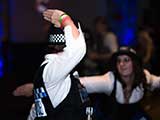 © Robert Gary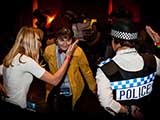 © Bruce Matsunaga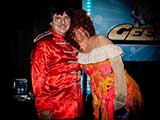 © Bruce Matsunaga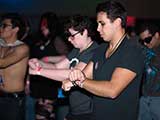 Gangnam Style © Robert Gary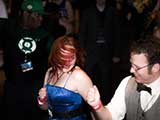 © Robert Gary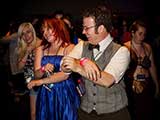 © Bruce Matsunaga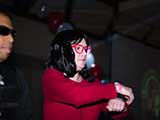 © Robert Gary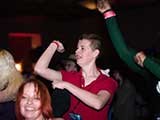 © Robert Gary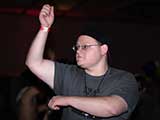 © Robert Gary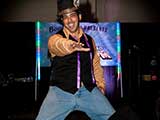 Sexy and I Know It © Bruce Matsunaga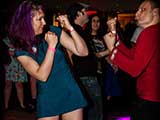 © Bruce Matsunaga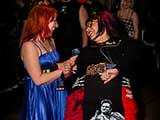 © Bruce Matsunaga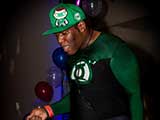 © Bruce Matsunaga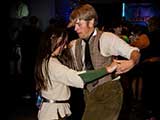 © Bruce Matsunaga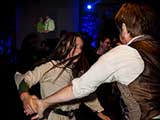 © Bruce Matsunaga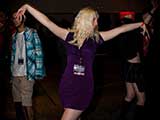 © Bruce Matsunaga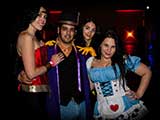 © Bruce Matsunaga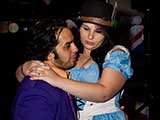 © Bruce Matsunaga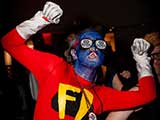 © Bruce Matsunaga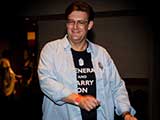 Author James A. Owen cuts a rug. © Bruce Matsunaga
© Robert Gary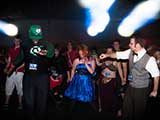 © Robert Gary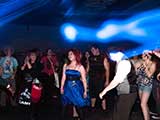 © Robert Gary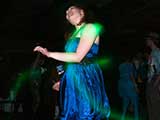 © Robert Gary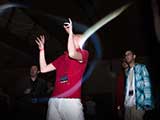 © Robert Gary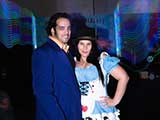 © Robert Gary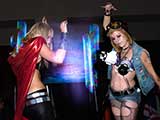 © Robert Gary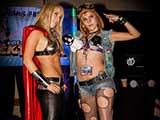 © Bruce Matsunaga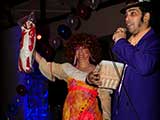 © Bruce Matsunaga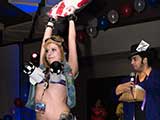 Geek girl from the audience participates in the prize giveaways. © Robert Gary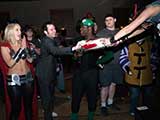 © Robert Gary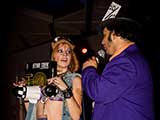 © Bruce Matsunaga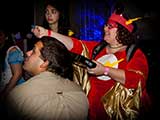 © Bruce Matsunaga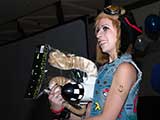 Alien Chest Buster © Robert Gary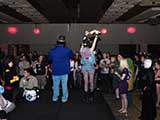 © Robert Gary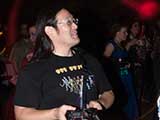 © Robert Gary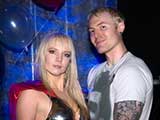 © Robert Gary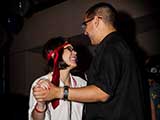 Single Couples Dance © Bruce Matsunaga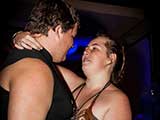 © Bruce Matsunaga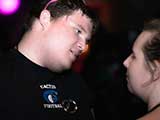 © Robert Gary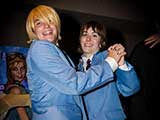 © Bruce Matsunaga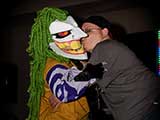 Married Couples Dance © Bruce Matsunaga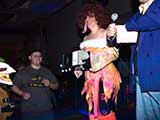 Last prize giveaways of the evening. © Robert Gary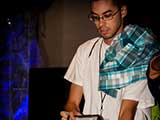 © Bruce Matsunaga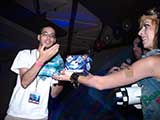 © Robert Gary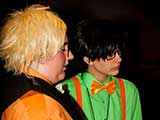 © Bruce Matsunaga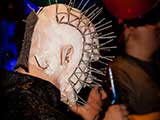 © Bruce Matsunaga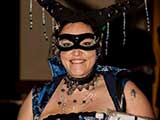 © Bruce Matsunaga
© Robert Gary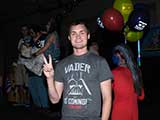 © Robert Gary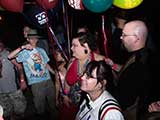 © Robert Gary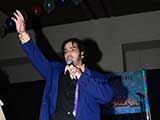 Gus says goodnight to our guests. © Robert Gary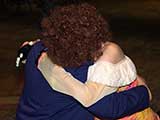 © Robert Gary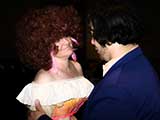 Denise thanks Gus for co-hosting. © Robert Gary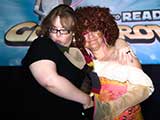 Debb and Denise celebrate another successful Geek Prom. © Robert Gary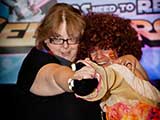 © Bruce Matsunaga