Inspiring Imagination through the Magic of Books
There are few pleasures in the world as great to me as reading. As a child, I read voraciously, and without limits

—

I read about Greek Mythology, and biographies of great men and women, and Japanese Folk Tales, and about Lost Treasures of the Incas, and Fairy Tales, all with equal fervor. I traveled to other worlds with Charles Wallace Murray, and grew up alongside Taran Wanderer. I learned about Robot Detectives, and Magic Swords, and Time Machines. But most importantly, I learned that we live in a world without limits. And that's the most important lesson of all.

—

James A. Owen, The Chronicles of the Imaginarium Geographica series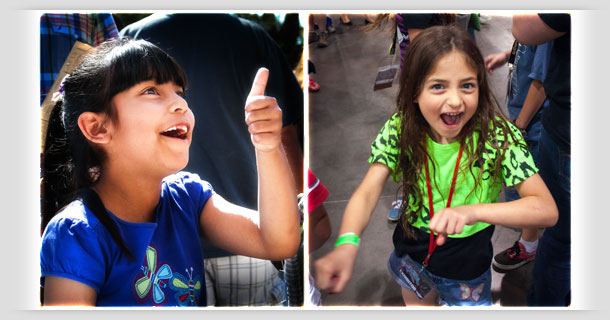 Jacob D. Massaquoi, II. MBA
Executive Director, African Refuge, Staten Island, New York
December 11, 2009
The kids love the books; they have been an important part of our youth program. Some of the kids who did not have interest in reading are now beginning to show interest in reading because some of the stories in the books relate directly to their own settings.
---
Rebekah Lund
English Teacher, Willow River High School, Willow River, Minnesota
December 11, 2009
The books arrived a few weeks ago. The kids love them. I am glad there are so many series of books. Many times we have one or two of a series, but to have the entire sets is very nice. The variety of books is good – many kids like the Looking Glass [Wars] series and many really like the graphic and manga novels.
---
Jason Mabee
Media Specialist, Maritime Industries Academy #431, Baltimore City Public Schools, Baltimore, Maryland
October 28, 2009
Wow!!! Your organization has truly helped fill a big void in our school library/resource center! Thank you so much for your generous donation of books for our students. I can't wait to process and display all the fantastic graphic novels and high interest books! As you know, we have a large population of reluctant readers, as well as a self-contained program for emotionally disturbed students. The titles that you have selected are the perfect prescription for developing their passion for reading.

Truly, Kids do Need to Read, and your foundation has done a great service to the students of Baltimore City. I look forward to sending you more specific student feedback later in the year, but I just wanted to send a big THANK YOU from all of us here at Maritime Industries Academy #431.

Please know that what you have done is appreciated. Our principal, Ms. Joy Savage, as well as our nearly 600 students, pass along their gratitude as well!
---
Sheryl A. Morelli, MD
North Public Health Clinic, Pediatric Residency Program, Seattle, Washington
August 28, 2009
I wanted to formally send our sincere appreciation for the donation of books and Highlights Magazines to North Public Health Center in Seattle, Washington.

We serve a very diverse, low-income population; many living below the poverty level. Like you, we believe in the power of literacy and strive to encourage a lifelong love of reading in all the children we serve in clinic. The outstanding collection of books that we receive from your organization continues to excite and inspire our patients to become lifelong readers!

Your generous donation of books and magazines aimed at school-aged children and young adults definitely fills a gap of many literacy programs across the United States. Through your donations, we are able to provide all children that walk into the clinic the start to an outstanding home library. We are truly fortunate to benefit from your inspirational mission.
---
Jacob D. Massaquoi, II. MBA
Executive Director, African Refuge, Staten Island, New York
August 17, 2009
Thank you so much for your generous contribution of children's books to African Refuge.

Your gift allows us to implement our critical and valuable Youth and Family Program to the marginalized population that we serve in Staten Island. Your support positively contributes to the socioeconomic development of our society and provides the resources to focus on collective strengths rather than on individual deficits.

On behalf of our Board of Directors, staff, volunteers, and community of clients, we thank you for your generosity and friendship.
---
Jordan Boaz
Teen Librarian, Sam Garcia Western Avenue Library, Avondale, Arizona
June 26, 2009
Just letting you know that we received the two boxes of books today from UPS and hope to start processing them tomorrow. The kids were so excited about the titles and our children's librarian has already planned multiple story times around the books that we got. Again, thank you so much. I cannot even express how grateful we are here at the library.
---
Jarret Sharp
Principal, Children First Academy, Phoenix, Arizona
May 11, 2009
Recently, Kids Need to Read sponsored an event for Children First Academy – Phoenix, a public charter school serving grades K-6 with over 80% of their students homeless.

Local comic book store owner/illustrators [SpazDog Comics owner Shawn Demumbrum and illustrator Derrick West] came to the student body with vivid examples of exceptionally stimulating reading materials. Students were inspired, not only by the opportunity to read popular material, but by local talent and the quality of the materials that were donated.

Exposure to this quality of material by these professionals is restricted by a lack of personal resources. Our students often aren't aware that movies are inspired by artistic professionals, editors, authors and creative minds. This opportunity has had a profound impact on their perspective.

This is KNTR's second visit to CFA – Phoenix, and the student body looks forward to seeing them again!
---
Kristina Kim
Fifth Grade Teacher, Sutro Elementary School, San Francisco, California
April 26, 2009
Thanks again for the great books. The librarian told me to let you know that many of the books you sent are by far the most popular books we have in the library! No kidding!
---
Theresa Rosales
HR / Office Manager, VT Industries, La Mirada, California
March 16, 2009
Thank you again and the entire staff of your organization. You're providing the world through books to the children at New City School, and so many other children. You guys are AWESOME!
---
Jan Landis
Library Chairperson, Paragon Science Academy, Chandler, Arizona
January 18, 2009
Thank you from the bottom of my heart for all of the wonderful books. I got tears in my eyes as I opened them, and then such a feeling of kindness. I really appreciate your efforts.
---
Chris Phelps
Librarian, The New City School, Long Beach, California
January 18, 2009
. . . a big thank you for all the wonderful books!! As I was unpacking the boxes, I had several visitors passing through the library: students, teachers & one administrator. All were so excited to see the new books! I hope to have the books out on the shelves this week. All the kids will be very happy!

Thank you so much!!
Testimonials Archives