Inspiring Imagination through the Magic of Books
There are few pleasures in the world as great to me as reading. As a child, I read voraciously, and without limits

—

I read about Greek Mythology, and biographies of great men and women, and Japanese Folk Tales, and about Lost Treasures of the Incas, and Fairy Tales, all with equal fervor. I traveled to other worlds with Charles Wallace Murray, and grew up alongside Taran Wanderer. I learned about Robot Detectives, and Magic Swords, and Time Machines. But most importantly, I learned that we live in a world without limits. And that's the most important lesson of all.

—

James A. Owen, The Chronicles of the Imaginarium Geographica series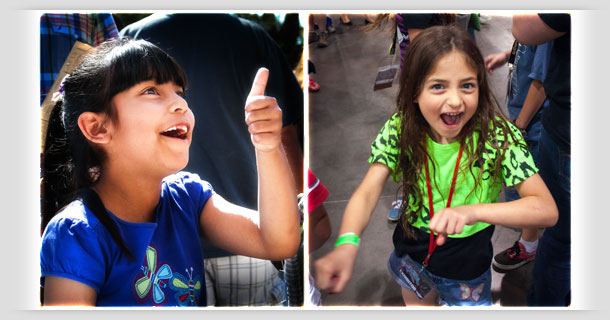 Erica Blodgett
Development and Communications Director, VIP Community Mental Health Center, Los Angeles, California
December 29, 2011
Just wanted to let you know we have received both boxes of books. A formal acknowledgment will be mailed out soon. But thank you so much! It was a wonderful collection. Many titles that were favorites of mine and many that I might still be tempted to read! And it was great to have books for our teens.

You all clearly are so passionate about literacy and the creativity that comes from reading. Thank you and we look forward to a continuing partnership with your organization. If you or any of your Board or staff are ever in our neighborhood in Los Angeles please don't hesitate to stop by!
---
Ivy Staten
Director of Operations, Mature Cradle, Inc., Philadelphia, Pennsylvania
December 21, 2011
On behalf of Mature Cradle Inc. Non-profit organization dedicated to enhancing the educational journey of youth and young adults through various educational programs, we would like to thank you for four boxes of books we received from KIDS NEED TO READ.

We are delighted in your willingness to contribute to our mission. With these books we are currently planning a READERS ROCK CAMPAIGN and in our first event next month we are teaming up with two councilmen in our city, and our Parent Power group to encourage, inspire, and provide opportunities for our youth and communities to embody the richness of reading.

We look forward to keeping you updated on the event and the special highlight for your org KIDS NEED TO READ on our website and possibly shirts.
---
Jason Mabee
Media Specialist, Maritime Industries Academy/Vanguard Collegiate Middle School, Baltimore City Public Schools, Baltimore, Maryland
December 10, 2011
I cannot tell you how big of a help the books that you have already sent have been. I have a whole section of my library dedicated to my KNTR books, and many of my students head directly (and exclusively) to that area when looking for an independent reading book.

I appreciated the high interest fiction!!! Our reading levels literally vary from 2nd grade to 12+. Student requests literally vary from Diary of a Wimpy Kid to Manga to Twilight. We try to meet all the students' needs, but I simply don't have a library budget.

Thank you as always!!!
---
Dorian Barnes
Principal, Maritime Industries Academy #431, Baltimore City Public Schools, Baltimore, Maryland
December 10, 2011
I am excited about receiving new opportunities for the young adults at Maritime Industries Academy to not only experience literature, but also begin to truly love it! We are truly appreciative of your generosity and kind spirit. I believe that knowledge is the most important gift and during this holiday season you provided over 700 students the gift that will keep giving and growing throughout their lives!

Thank you for all that you have done not only for my students, but also for all the children that you have supported.
---
Keisa Williams
Librarian, Monarch Academy, Oakland, California
October 18, 2011
We received the magazines. The kids love them. In the lower grades, we had just talked about the "table of contents" and these magazines reinforced that concept. I used their website to have some of the stories read aloud to them on the promethean board in the library. They are hooked! Thanks so much!
---
Ann Magovern
President, St. Martin de Porres School, Oakland, California
October 7, 2011
The books are wonderful and please know how deeply grateful we are for the support of the Kids Need to Read program. This is a fantastic program and I look forward to sharing the impact of this soon.
---
Kristy Riley
School Librarian, Bulls Gap School, Bulls Gap, Tennessee
October 3, 2011
WOW!!! Books arrived last week (during book fair/fall festival) and I just opened them this morning to start processing. I'm so amazed by the number of books in those boxes! I'll be working on these after school and during planning time so I can get them in the kids' hands as soon as possible. A few students were in the library when I opened the boxes and they're already asking to reserve certain books when they're ready–Bone books, in particular. Love the excitement!
---
Dana H. Ward
Media Specialist, J. S. Pate Elementary, Cordele, Georgia
September 27, 2011
We have just received our shipment of books and are overwhelmed by the generosity and quality! What a tremendous blessing. Our students will reap the benefits of this donation for many years.
---
Kathleen Goglin
Middle School Language Arts Instructor, Sedona Charter School – Middle School, Sedona, Arizona
September 25, 2011
Thank you so much, [Kids Need to Read]! The students are very excited about it! We have been reading Virus on Orbis 1 as a class and the boys keep asking me when we will get the rest of the series! :) We are also having a "Skype" meeting with P.J. on Friday. The students all have questions that they want to ask him! Thanks again, and I will keep you posted on all the exciting things we will do with the books!
---
Beatriz Rendon
Associate Vice President, CEO University Public Schools, ASU Preparatory Academy, Tempe, Arizona
September 12, 2011
Partners like Kids Need to Read help advance our goal to provide a university-embedded educational experience that prepares all students to complete a four-year college degree. We are thrilled to have Kids Need to Read collaborating with us to improve educational outcomes for the children of Arizona.
---
Siobhan Boylan
4th/5th Grade Teacher, Monarch Academy, Oakland, California
August 9, 2011

Thank you so much for your generous donation of books to our school. I swear the kids eat them! They love to read and are just tickled any time we share a new story or get a set of books for our library. Sometimes I just can't keep up with them! I'm so proud of their love of reading and so very grateful to you for feeding their insatiable hunger for words and ideas.
---
Kathleen Houlihan
Youth Program Librarian and Second Chance Project Coordinator, Austin Public Library (Gardner Betts Juvenile Justice Center), Austin, Texas
August 8, 2011
The materials that we received from the Kids Need to Read organization are much needed by the residents of Gardner Betts. Youth at the facility often report reading their first book while incarcerated. The diversity of the materials sent to us by Kids Need to Read will ensure that every reader at Gardner Betts can find a book that interests them.
---
Jason Mabee
Media Specialist, Maritime Industries Academy #431, Baltimore City Public Schools, Baltimore, Maryland
April 9, 2011
All of our new materials have arrived! I was eagerly awaiting the new books, and was not disappointed. My students literally can't wait for me to input and label them, they are so ready for new books.

We added a 6th grade to our school campus this year, and the reading level is perfect for them and the reluctant high school readers. The genres are perfect too: fiction, sci fi, classics, graphic novels, etc.

Your organization really outdid itself this time!
---
Vicki Cooper
Librarian, West Clay Elementary School, Cedar Bluff, Mississippi
January 14, 2011
We got 2 boxes so far – and my first period class of boys that HATE library and READING (although they are capable) are gobbling up these new sports books! Very exciting!
Testimonials Archives