Kids Need to Read Board of Directors
Reading is about both solitude and connection. I read a book alone, but emerge from the story feeling closer to everyone in the world.

—

Shannon Hale, Book of a Thousand Days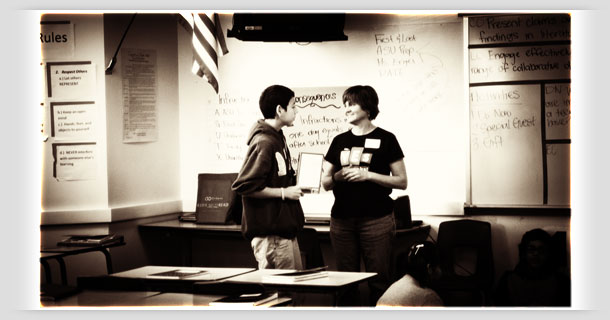 Tyson Breinholt
Chair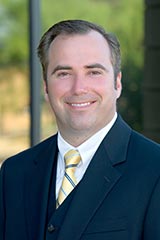 For Tyson Breinholt, service is not something he gives, it's who he is. As a fifth generation Arizona native, he comes from a long line of pioneers who gave much of their lives to build this great state. Tyson continues that legacy of service. Outside the office, he can be found organizing and fundraising for political campaigns; volunteering his time in the Arizona Soccer Club and Southbank Club as a soccer volunteer and coach; supporting organizations like One Life at a Time, which provides free career services, including career coaching, resume writing, computer skills, etc. for unemployed and underemployed individuals; participating in commercial and residential association meetings and activities; and teaching young boys how to become great men through Boy Scouts of America. As a principal at J&J Commercial Properties, Inc., Tyson, with his energetic leadership and commitment to excellence, has been the driving force behind the highly successful Office Division. His dedication to his work has earned him recognition by CoStar as a Power Broker every year for the past six years and he has consistently been one of the top five producing agents for the last 12 years within Commercial Properties Incorporated. In recognition of the great leadership at CPI, they were named as one of Phoenix Business Journal's 2011 Best Places to Work. Commercial Properties Incorporated is the only local member of CORFAC International, providing clients with global reach and exposure. CPI is the 4th largest brokerage and is the largest locally owned brokerage in the State of Arizona. Last year CPI executed over 1,440 sales and lease transactions, more than double the next commercial real estate firm. With over 50 agents specializing in Office, Industrial, Retail, Multi Family, Land and Investment properties, CPI currently represents 55.5 million square feet for sale or lease, and manages over 100 projects approaching 4.5 million square feet in the Greater Phoenix Metropolitan area.
Denise Gary
Co-founder and Executive Director

During her service as founding chairman (2008-2009), Denise Gary organized the fledgling Kids Need to Read project into a nonprofit foundation following thirty years of office management and customer service experience. She currently oversees the daily operations and program development of the foundation. Denise was awarded the Edwin P. Hubble Medal of Initiative in 2012 for her work in the founding and development of Kids Need to Read. She also participates in community service work as a member of the Mesa Host Lions Club in Arizona. Denise was a home school teacher for her two sons during their junior high and high school years. This fuels her desire to help reluctant readers learn the power and joy reading can bring to their lives.
Kristen M. Klein
Secretary
Kristen Klein is a marketing associate, staff writer and administrative assistant for Lytham Partners, LLC. She produces Kids Need to Read's newsletter, and develops marketing tools and graphics for the foundation. Kristen and her husband welcomed their first child, Samuel Eli, on May 12, 2009. As a founding officer, Kristen's commitment was essential to the creation of Kids Need to Read.
Debbie O'Neill
Treasurer
Debbie O'Neill is the controller of a nonprofit, 350-bed, four hospital system in eastern North Carolina. She is a CPA with twenty-three years of healthcare financial management experience and four years of audit experience. Debbie is the mother of three; all college students at present. She is a lifelong, avid reader who recognizes the importance of instilling in children a love of reading at a young age. Debbie lives in Rocky Mount, North Carolina with her husband Rob and whichever of her children happens to be home from school at the time.
F. Diane Elhard
Director

Diane Elhard uses her twenty-three years of experience as the owner and office manager of Howard's Brake and Front End Service to help oversee the management of Kids Need to Read. She is the mother of two grown daughters who still love to read and one new grandson.
KaaVonia Hinton-Johnson, Ph.D.
Director

Dr. KaaVonia Hinton-Johnson is an assistant professor in Teaching & Learning at Old Dominion University in Norfolk, Virginia. Her scholarship focuses on literacy materials created specifically for blacks; literature for adults, children and young adults, especially works labeled multicultural; critical biographies of black writers, and literary criticism. KaaVonia is the author of Angela Johnson: Poetic Prose (Scarecrow Press, 2006) and Sharon M. Draper: Embracing Literacy (Scarecrow Press, 2009), and co-author (with Gail K. Dickinson) of Integrating Multicultural Literature in Libraries and Classrooms in Secondary Schools (Linworth, 2007) and (with Katherine T. Bucher) of Young Adult Literature: Exploration, Evaluation, and Appreciation (Prentice Hall, 2009).
Teri Lesesne, Ph.D.
Director

Teri S. Lesesne (rhymes with insane) is a Professor at Sam Houston State University where she teaches graduate and undergraduate classes in young adult and children's literature in the Department of Library Science. She is a 10 year veteran of the middle school English classroom, having taught in Alief I.S.D. Teri coordinates an annual YA conference for her university, now in its 19th year. A frequent speaker at conferences, Teri also visits schools each year to tell students about good books to read. She presents one day YA seminars across the country when she is not teaching. Her latest publication is Making the Match: The Right Book for the Right Reader at the Right Time, Grades 4-12 from Stenhouse Publishers. Look for her second book in a couple of years (tentative title: Naked Reading). Teri's columns have appeared in a variety of journals including: Signal, The Journal of Reading, English in Texas, The Journal of Adolescent and Adult Literacy, and The ALAN Review. Currently, she writes the YA review column for Voices from the Middle and an author interview column for Teacher Librarian. She serves on the Advisory Board for The ALAN Review, The Reading Teacher, English Journal, Voices from the Middle, and VOYA. She serves as co-chair of the Middle Level Section Steering Committee of NCTE. In her spare time, Teri is the proud grandmother of three charming granddaughters and three handsome grandsons. Teri is a licensed motorcyclist who hopes to find some time soon to continue exploring the back roads of Texas on her "hog."
Marlinda White-Kaulaity, Ph.D.
Director

Dr. Marlinda White-Kaulaity is a long-time educator having worked as a high school English teacher for 24 years, and thereafter, having taught composition courses at the community college level and also at Arizona State University. Her doctorate degree is in Curriculum and Instruction, with an emphasis in English Education. She has taught Native American Literature courses for both high school and college students, as well as Southwest Literature at the college level. She is the author of "The Power of Voices and Voices of Power: Teaching with Native American Literature" which was published in The ALAN Review. In addition, she is a proponent of the writing-reading connection and advocates for writing/reading across-the-curriculum as necessary approaches to promoting and teaching literacy skills and knowledge. Another article, "Reflections on Native American Reading: A Seed, A Tool, and a Weapon," was published in The Journal of Adolescent and Adult Literacy, and it speaks of her ideas about non-print literacy as well as other ways of acquiring an appreciation of reading. Marlinda's interests include writing instruction, culturally responsive pedagogy, and multicultural education for all. She is a member of the National Council of Teachers of English, and once served on NCTE's Language Commission, and she is also a member of the Association for Supervision and Curriculum Development. The Navajo Indian Reservation in northeastern Arizona is where she lives and works, and she is a proud member of the Diné (Navajo) Nation.
---
Kids Need to Read Advisory Council
PJ Haarsma
Founder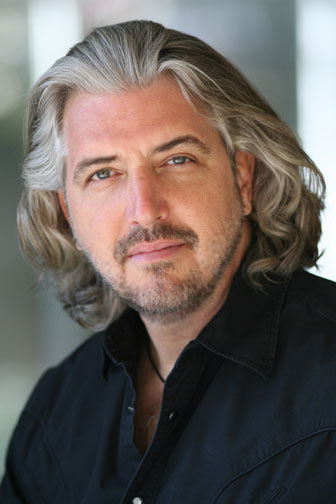 PJ Haarsma has the gift of firing up and inspiring youngsters to pick up a book and actually read it, many of whom have never even owned a book before. His social media game, Rings of Orbis, based on his Softwire series, is an online first, featured on the front page of the New York Times for pioneering the use of video games to attract reluctant readers. He lives in Southern California with his wife Marisa and two daughters, Sky and Zoe.
Nathan Fillion
Co-founder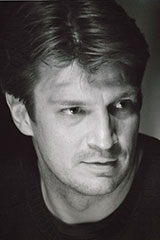 Widely recognized for being adept at both drama and comedy, actor Nathan Fillion commanded the screen as the beloved anti-hero, Captain Malcolm Reynolds, in the critically-acclaimed television series, Firefly (2002), and its big-screen spin-off, Serenity (2005). He is currently starring in the ABC television series, Castle. Nathan's parents are both English teachers, giving him a profound respect for the importance of literacy. He was instrumental in the founding of Kids Need to Read and continues to enthusiastically support the foundation.
Margaret Bostrom
Margaret Bostrom holds a BA in English from Scripps College, and will begin pursuing a Phd in English Literature in the fall of 2011. At the moment she lives in Cambridge, Massachusetts, where she works as a writer and editor for a women's travel magazine, and volunteers as a writing tutor. Initially homeschooled, Margaret learned to read at a very young age and has been in love with books ever since. She believes in the importance of reading to our ability to imagine, communicate, and create. For that reason, Margaret is a benefactor to Kids Need to Read through the Amy B. Morrill Charitable Lead Annuity Trust.
Tom Leveen

Tom Leveen is the author of three contemporary young adult books with Random House: Party (2010), Zero (2012) and Mustardseed (2013), and a horror YA novel announcing soon with a second publisher. Tom has been active as a theatre actor and director since 1988, having directed more than thirty-five plays and performed in equally as many. He trained for five sessions with the Utah Shakespeare Festival Actor Training, and was the co-founder and artistic director of Is What It Is Theatre in Phoenix and Chyro Arts Venue. His favorite part of the writing life is speaking with junior high and high school students, presenting at teacher and writer conferences (such as SCBWI, AETA, Kennesaw State University, and others), and generally finding any way possible to let teens know they are awesome. He is a frequent writing teacher for schools, libraries, bookstores, and other organizations. In his blog, Tom's reflections on life are delivered in his signature amusing and inspirational writing style. Tom and his wife, Joy, and son live in Arizona.
Jackie Morris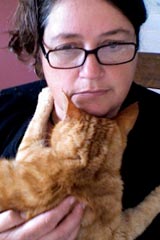 Jackie Morris is an illustrator and author living in Wales in the UK. She has two children, Tom and Hannah, and read to both even before they were born. She has a passion for stories and books, despite having been a very late starter when it came to reading. Her work is informed by or a response to the natural world, and a love of animals and birds and all things wild. Jackie's books, which include The Ice Bear, Tell Me a Dragon, and The Snow Leopard, have been published in many languages around the world. Her personal blog is a celebration of the beauty found in art, writing, and nature.
James A. Owen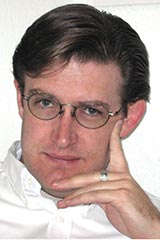 James A. Owen has written and illustrated five books in The Chronicles of the Imaginarium Geographica series: Here, There Be Dragons, The Search For The Red Dragon; The Indigo King; The Shadow Dragons, and The Dragon's Apprentice. The series is now being published in more than twenty languages. A sixth volume, The Dragons of Winter, is forthcoming. He is founder and executive director of Coppervale International, an art and design studio that also published the periodicals International Studio and Argosy, develops television and film projects, and is redesigning an entire town, among other ventures. James has written and illustrated two dozen Starchild comics, the Mythworld series of novels (published in Germany and France), and more. The Wonder Cabinet is his personal blog, often featuring amusing anecdotes on life's ups and downs. He lives in Arizona with his family.
Janette Rallison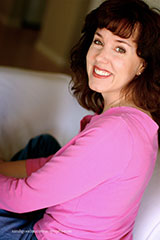 Janette Rallison (who is also sometimes CJ Hill when the mood strikes her) is the award winning author of twelve young adult novels which have sold over a million copies. Her books have also been on the IRA Young Adults' Choices lists, Popular Picks, and many state reading lists. Most of her books are romantic comedies because hey, there is enough angst in real life, but there's a drastic shortage of both humor and romance. In her blog, Janette discusses the funny side of being a YA author. She lives in Arizona with her husband, five kids, and enough cats to classify her as eccentric.
Steven Riley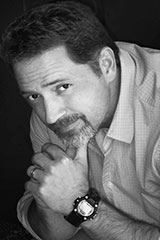 Dr. Seuss, Maurice Sendak, Jim Henson, and Walt Disney were all Steven Riley's childhood heroes, and are to this day. Reaching kids through imagination and entertainment while teaching them real life lessons is something he experienced through these men in his childhood, and something he continues in the lives of children touched by his books and programs. Steven is the author and illustrator of the Little Ty Cooney National Wonders series of children's books. He has traveled the country for many years inspiring children everywhere with his highly entertaining and secretly educational programs. In his video blog, Steven teaches children how to draw animals and the natural world. He lives just outside Yosemite National Park with his wife, Julie and their two daughters, Peyton and Savannah.
Literature Advisers
Faith Hochhalter (email)
Michelle Aron