How to Donate Books to KNTR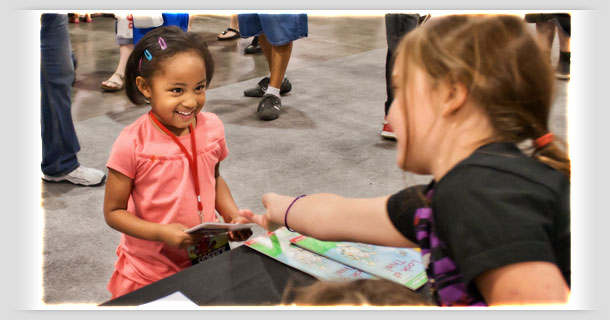 Kids Need to Read is always grateful to receive new children's books for use in our donations, provided they do not contain questionable content. Donated books should provide positive, uplifting themes, as many of the children we serve face difficult challenges in their lives. While we accept donations of appropriate books to use in our programs, we are not currently reviewing books to be added to the Kids Need to Read Book List. Please mail books to:
Kids Need to Read
2450 West Broadway Road, Suite 110
Mesa, Arizona 85202
Please contact Kids Need to Read in advance for bulk donations. Kids Need to Read will not be responsible for shipping charges. A receipt will be provided reflecting the fair market value of the donation.
Kids Need to Read does not accept used books. If you are trying to find a home for gently used children's and young adult books, please consider sending them to these kind-hearted kids for their charitable hospital project:
East Cooper Montessori Charter School
c/o Alec and Amanda Robinovitz rxread
250 Ponsbury Rd.
Mt. Pleasant, SC 29464
rxread@gmail.com
To discuss book donations further, please send an email to Kids Need to Read.