How to Donate Books to KNTR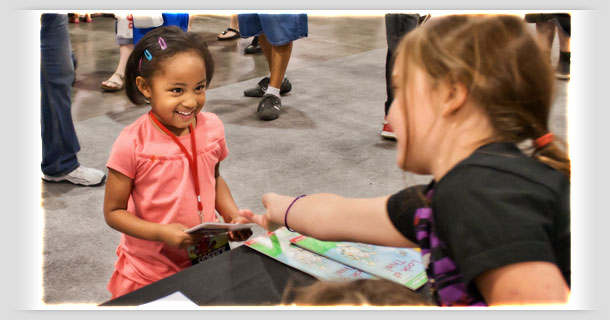 Kids Need to Read is always grateful to receive new children's books for use in our donations, provided they do not contain questionable content. Kids Need to Read also accepts "like new" books that are not scribbled upon or visibly damaged. While we accept donations of appropriate books to use in our programs, we are not currently reviewing books to be added to the Kids Need to Read Recommended Reading List. Please mail books to:
Kids Need to Read
2450 West Broadway Road, Suite 110
Mesa, Arizona 85202
Please contact Kids Need to Read in advance for bulk donations. Kids Need to Read will not be responsible for shipping charges. A tax receipt will be provided.
To discuss book donations further, please send an email to Kids Need to Read.