Hand-Forged Copper Peace Bracelets and Bookmarks

By Marisa Grieco, Urban Blacksmith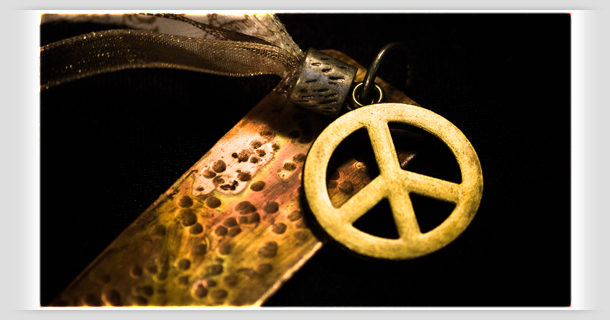 It's hard to stay original when you've been around since the dawn of civilization. As an alloy, its sharp edges and strong resilience helped shape the earliest societies. As a conductor, it runs through the very veins of the modern-day electronic age, carrying information and inspiration to every corner of the globe. And now, forged anew as a symbol of hope and love, it holds the potential to help build a more peaceful future for our youth.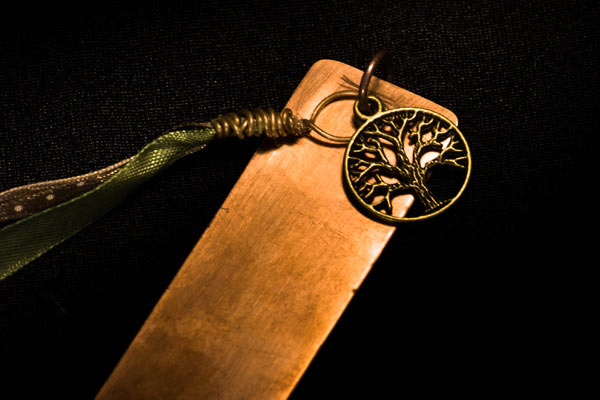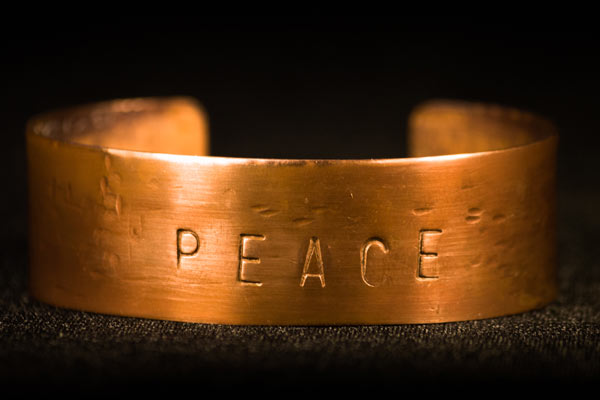 With a unique vision and gracious spirit, urban blacksmith Marisa Grieco has transformed this ancient metal into a one-of-a-kind collection of copper cuffs and bookmarks, each crafted exclusively for Kids Need to Read in support of our KNTR Peace Pack book collection and the Kids-N-Peace literacy program. Every one of these artisanal copper designs is handcrafted to be as individual as the children we serve and are only available through Kids Need to Read.
Each unique piece of jewelry is fashioned with purpose. Every ridge and marking is set with meaning. Marisa infuses her understanding of energies and her desire to affect human consciousnesses into all of her art.

—

marisagrieco.com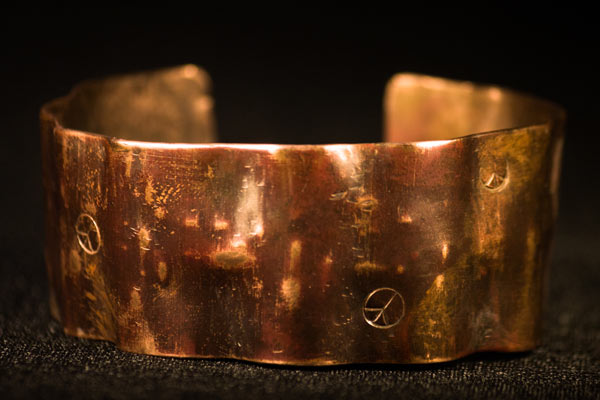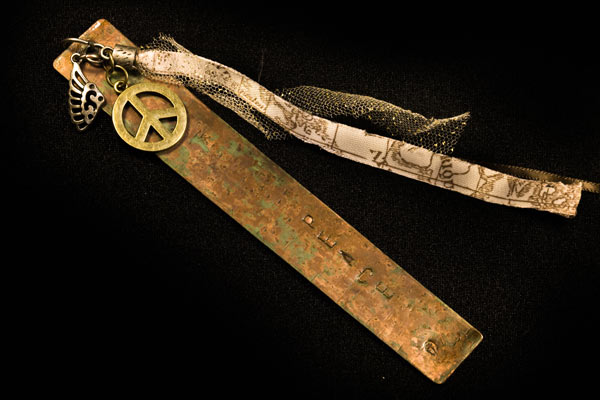 Marisa's bracelets have carried a message of peace since their inception, originating as a creative solution to help her oldest daughter cope with bullying: "The charms I design (Dead Charms) are all about protecting kids. It started out that kids would use them at night to help them sleep. But when Skylar started getting bullied at school I made her a bracelet to make her feel courage and safe to be herself."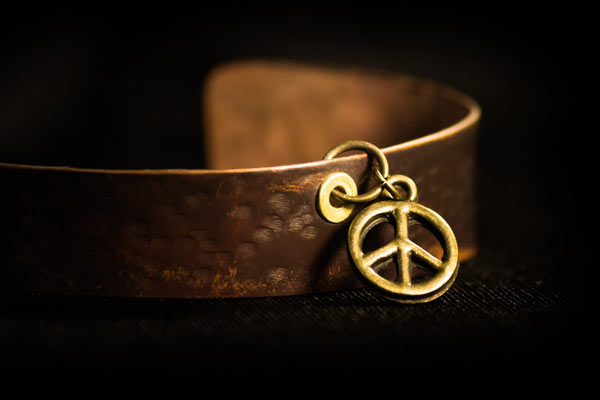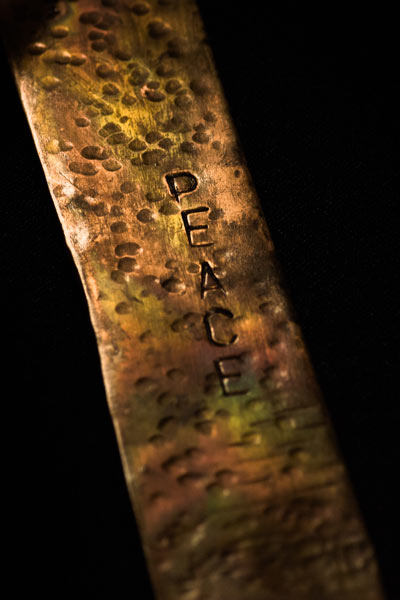 Once a relatively safe haven for our youth, many schools have become overrun with unchecked aggression and antisocial behavior: from unrelenting bullying to fighting and even weapons use. Among the children we serve, a shocking number cite bullying as a key factor when considering dropping out of school entirely. KNTR Peace Packs are designed to support literacy education, as well as help students cope with bullying, learn peaceful conflict resolution techniques, and develop effective leadership skills.

With every purchase of a Marisa Grieco peace bracelet or bookmark, you are not only buying a uniquely beautiful work of art, you are also directly helping Kids Need to Read to further develop our Kids-N-Peace program and provide Peace Packs to schools across the nation.

Purchase Marisa Grieco copper peace products in the Kids Need to Read eBay store.