Upcoming Events
I love how stories let me slip out of my own life and slip into a different one. Through books, I've lived a thousand lives instead of just my own. When I meet new people, even if their lives are very different from mine, I try to imagine how life feels to them. Reading stories is great practice at putting yourself in other people's shoes, which is essential for making good friends … and maybe even creating world peace!

—

Laura Resau, Red Glass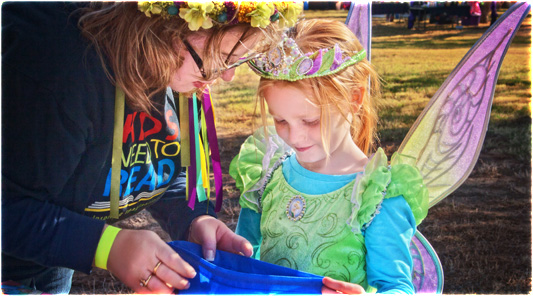 Please come join Kids Need to Read at any of our events. We are always busy making new plans and there are several groups putting on their own fundraisers on our behalf.
---
August 26, 2017
"Pack the Page Coach" Bookfair
Barnes & Noble Chandler Fashion Center
All Day and Online
3111 W Chandler Blvd #2054
Chandler, AZ 85226
Get Pop-Cultured and Pack the Page Coach with us on Saturday, August 26, 2017 from 10:00 AM To 7:00 PM. Barnes & Noble at Chandler Fashion Center has a fun-filled Saturday of events where we celebrate Educators, Literacy, Author Adam Rex, and Tabletop gaming!

10:00 AM to 7:00 PM – Pack the Page Coach! The Page Coach will be accepting NEW book donations all day long for children ages 0-18 years old! Learn more about The Page Coach, pick up a Highlights magazine, and learn about other Kids Need to Read programs with our friendly staff and volunteers.
All-day long you can help us earn books through your purchases in-store and online. Just mention Kids Need to Read the register or pick up a voucher from The Page Coach.

10:00 AM – Educator Appreciation Day! Pre-K through 12th grade educators may join us and receive 25% off most books, toys, games, movies, and music. Additionally, you may save 10% off Café consumables and select Nook devices. Don't forget to mention the KNTR book fair to your cashier!

11:00 AM – Meet Author, Adam Rex! Author Adam Rex will be signing copies of his new book, Nothing Rhymes With Orange. You may even purchase a copy to donate to the Page Coach!

6:00 PM – Tabletop Gaming Gathering! Calling all fans of tabletop and strategy games! Bring your friends and join us at our monthly tabletop gaming gathering. Play demos of featured games as we continue our 2017 Gaming Gathering events.

Can't attend our bookfair in the store? Visit BN.COM/bookfairs to support us online from 08/26/2017 to 08/31/2017 by entering Bookfair ID 12181178 at checkout.
---
September 17, 2017
Serenity in the Desert Phoenix
Studio Movie Grill Scottsdale
3:00 PM—7:00 PM
15515 N Hayden Rd, Scottsdale, AZ 85260
Presented by the Arizona Browncoats. Please enjoy a screening of the film Serenity with all proceeds benefiting Kids Need to Read. Watch the film again on the big screen with your closest friends while enjoying an in-theater dining experience. The Studio Movie Grill provides a freshly prepared All American menu featuring a full service bar. The Arizona Browncoats will host a costume contest, raffles, photo booth, geeky wares, & more in the lobby before and during the film. Tickets on sale now!
---
September 1, 2016–August 31, 2017
Fry's Community Rewards Program
Fry's Food Stores
Here is an easy way for shoppers at Fry's Food Stores to support Kids Need to Read! Simply register your VIP card online and then select Kids Need to Read as your Community Rewards preference (takes mere moments)—KNTR will receive a percentage of $2,000,000 over the next year, September 1, 2016–August 31, 2017. Simply put, it costs participants nothing other than the time it takes to register their VIP cards in support of Kids Need to Read. The more shoppers support KNTR through their VIP purchases, the higher the percentage of funds the organization will receive. Click here for registration information. Your support is so valuable and deeply appreciated!
---