Upcoming Events
I love how stories let me slip out of my own life and slip into a different one. Through books, I've lived a thousand lives instead of just my own. When I meet new people, even if their lives are very different from mine, I try to imagine how life feels to them. Reading stories is great practice at putting yourself in other people's shoes, which is essential for making good friends … and maybe even creating world peace!

—

Laura Resau, Red Glass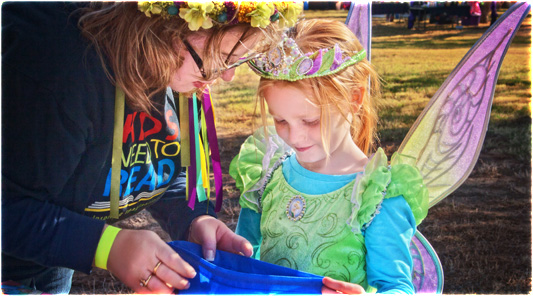 Please come join Kids Need to Read at any of our events. We are always busy making new plans and there are several groups putting on their own fundraisers on our behalf.
---
Throughout February
The Melting Pot Annual Fundraiser for Kids Need to Read
Arrowhead location
19420 N. 59th Avenue B113
Glendale, AZ 85308
Scottsdale location
8260 N. Hayden Road
Scottsdale, AZ 85258
Eat More Fondue! Order from the Charity Menu at The Melting Pot restaurants located in Arrowhead​ or Scottsdale through February and a portion will benefit Kids Need to Read! Delicious & fun!

(The charity menu will not be available February 13–17, but both locations will accept donations on behalf of KNTR.)

Arrowhead charity menu
Scottsdale charity menu
---
February 2–24
NCT Phoenix Annual Book Drive
National Comedy Theatre Phoenix
1111 S. Longmore
Mesa, AZ 85202
Showtimes at 7:30 PM and 9:45 PM
Support Kids Need to Read and enjoy a hilarious comedy improv show during National Comedy Theatre Phoenix's annual book drive throughout the month of February! Bring a new children's or YA book to receive $5 off your ticket price. You will help the cause of childhood literacy AND have a great time!

Get tickets here!
---
Friday, March 4th through Sunday, March 6th
Wild Wild West Steampunk Convention 7
Old Tucson Movie Studios
201 S. Kinney Rd.
Tucson, AZ 85735
Get your gear together for a multicultural airship expedition. Kids Need to Read is the featured charity of WWWC 8. We will be on-site all weekend selling our beautiful art prints, literary danger signs, and more! Raffles benefiting Kids Need to Read.
It's time for world travelers of all cultures to congregate in Tucson for this year's Wild Wild West Steampunk Convention! Meet fan favorites, see stunning steampunk designs, and have an amazing weekend in an authentic wild west town. This airship departs soon—don't get left behind!
---
March 10–11, 2018
Arizona Renaissance Festival Pirate Invasion Book Drive
12601 East Highway 60
Gold Canyon, Arizona
10:00 AM–6:00 PM
Join Kids Need to Read in celebrating 30 years with the Arizona Renaissance Festival by bringing two (2) *new* children's books to the Kids Need to Read booth outside the festival entrance! In return, we will give you a free children's admission ticket (ages 5-12) with paid adult admission. We will hand out Highlights magazines, as well as practice our argghhh!
Be aware of the Children's Pirate Costume Contest at 2:00 PM on Saturday, March 10th, in the Royal Pavillion. Be prepared by practicing your swagger and telling us your pirate name! The Adult (ages 13 & up) Pirate Costume Contest will be held on Sunday, March 11th, in the Royal Pavilion. What makes you the best pirate captain?
---
Thursday, May 24–Sunday, May 27
Phoenix Comic Fest
Phoenix Convention Center
KNTR Booth
Kids Need to Read has a fantastic line-up of events at Phoenix Comic Fest 2018, thanks to the convention's staff and volunteers, as well as the sponsors, artists, cosplayers, authors and KNTR volunteers who contribute their time and talents to support our organization! We are thrilled to collaborate with Arizona Coyotes again on this year's KNTR Build-a-Book program with Steven Riley! From children's activities to nightly parties and creative fundraisers benefiting Kids Need to Read, there is something for everyone to enjoy.

Free Highlights magazines for kids (provided by HIGHLIGHTS FOR CHILDREN); literacy-themed art, products and raffles; Adopt-a-Reading Buddy, and more at the KNTR booth.
---
Currently Ongoing
Fry's Community Rewards Program
Fry's Food Stores
Here is an easy way for shoppers at Fry's Food Stores to support Kids Need to Read! Simply register your VIP card online and then select Kids Need to Read as your Community Rewards preference (takes mere moments)—KNTR will receive a percentage of $2,000,000 over the next year, September 1, 2016–August 31, 2017. Simply put, it costs participants nothing other than the time it takes to register their VIP cards in support of Kids Need to Read. The more shoppers support KNTR through their VIP purchases, the higher the percentage of funds the organization will receive. Click here for registration information. Your support is so valuable and deeply appreciated!
---