Upcoming Events
I love how stories let me slip out of my own life and slip into a different one. Through books, I've lived a thousand lives instead of just my own. When I meet new people, even if their lives are very different from mine, I try to imagine how life feels to them. Reading stories is great practice at putting yourself in other people's shoes, which is essential for making good friends … and maybe even creating world peace!

—

Laura Resau, Red Glass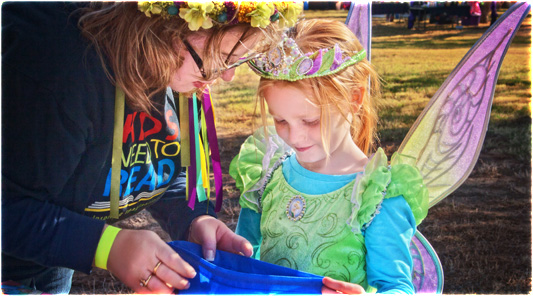 Please come join Kids Need to Read at any of our events. We are always busy making new plans and there are several groups putting on their own fundraisers on our behalf.
---
June 24, 2017
Pizza With a Purpose Benefiting Kids Need to Read
California Pizza Kitchen at Dana Park
1850 S. Val Vista Dr., Mesa, Arizona 85204
11:00 AM - 10:00 PM
Join Kids Need to Read and The Page Coach at California Pizza Kitchen's Dana Park location for a day of activities, food and fun! KNTR will be on site from 11:00 AM - 7:00 PM handing out Highlights for Children magazines and coloring pages to the kids! When you present the flyer to your server or tell them you want your meal to benefit KNTR, 20% of your bill will be donated to Kids Need to Read! How spectacular is that?!

KNTR's staff and volunteers will be on hand to answer questions, color with the kids and show off The Page Coach! The Page Coach is our mobile conveyor of literary treasure to children living in low socioeconomic neighborhoods in the Mesa/Phoenix metropolitan area and beyond. The funds raised at this event will help to fill The Page Coach with book treasures, provide books to the children of the Navajo Nation, and ship to locations beyond our reach!

Come meet the team, enjoy some tasty food and have some fun with Kids Need to Read and California Pizza Kitchen!
---
September 1, 2016–August 31, 2017
Fry's Community Rewards Program
Fry's Food Stores
Here is an easy way for shoppers at Fry's Food Stores to support Kids Need to Read! Simply register your VIP card online and then select Kids Need to Read as your Community Rewards preference (takes mere moments)—KNTR will receive a percentage of $2,000,000 over the next year, September 1, 2016–August 31, 2017. Simply put, it costs participants nothing other than the time it takes to register their VIP cards in support of Kids Need to Read. The more shoppers support KNTR through their VIP purchases, the higher the percentage of funds the organization will receive. Click here for registration information. Your support is so valuable and deeply appreciated!
---