Upcoming Events
I love how stories let me slip out of my own life and slip into a different one. Through books, I've lived a thousand lives instead of just my own. When I meet new people, even if their lives are very different from mine, I try to imagine how life feels to them. Reading stories is great practice at putting yourself in other people's shoes, which is essential for making good friends … and maybe even creating world peace!

—

Laura Resau, Red Glass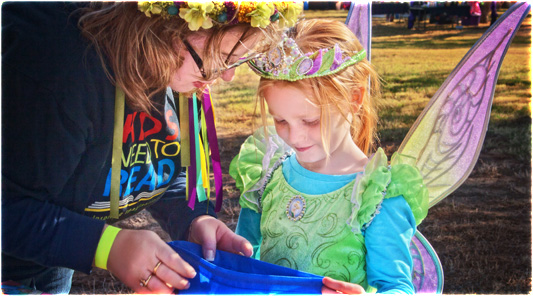 Please come join Kids Need to Read at any of our events. We are always busy making new plans and there are several groups putting on their own fundraisers on our behalf.
---
Now through November 3, 2017
Adopt a Book Box
Online
Kids Need to Read receives applications every day asking for desperately needed books. We have been blessed with thousands of beautiful books this past year and are asking supporters for help with shipping funds so we can get them to the children who need them. Thank you for your contributions!
---
October 21, 2017
What They Don't Tell You About Publishing—Until It's Too Late
Ninety Degrees
5:00 PM–6:00PM
18440 N. 68th Street Phoenix, AZ 85054
WRITING CLASS & KIDS NEED TO READ FUNDRAISER

Want the unvarnished, brutal facts about publishing fiction? Grit your teeth and get ready for a program with award-winning author and lecturer Tom Leveen, who will help you unpack the good, bad, and ugly of the publishing world. (Tip #1: The moment you decide to make money writing fiction, you've just started a small business!) Includes an open-forum Q&A on all things writing and publishing! Ten percent of ticket sales benefit Kids Need to Read!

COST:
$35 per person. This class is designed for older teens and adults.
Bring a notebook, laptop, tablet…anything to take notes on!

Seating is limited, and registration is required. Please sign up today!
---
November 4, 2017
Mesa United Way Community Celebration
Pepper Street—between Robson & MacDonald, Mesa
10:00 AM–2:00 PM
Mesa United Way is hosting a freee, family-friendly street festival in Downtown Mesa with carnival games, food trucks, bouncy houses, and live entertainment. They are right around the corner from the Downtown Mesa Festival of Arts, so bring the whole family for a full day of fun!

Kids Need to Read will host a booth where we will give away Highlights magazines, and have children sign reading pledges, then proudly hang them around the booth to show off all of our wonderful readers!
---
November 10–12
Phoenix Fan Fest
Phoenix Convention Center
Phoenix, Arizona
Phoenix Fan Fest is returning for it's fourth amazing year! Fan Fest is a pop culture convention featuring actors, top comic book writers and artists, programming, and features exhibitors, vendors and costuming for those fans who can't get enough of Phoenix Comicon. The Kids Need to Read booth will feature unique art prints, our popular Danger signs, and many other literacy-related items for sale. We will hand out free Highlights magazines, host geeky raffles, and more. Help us put books in the hands of well-deserving kids.

Buy your membership here.
---
Currently Ongoing
Fry's Community Rewards Program
Fry's Food Stores
Here is an easy way for shoppers at Fry's Food Stores to support Kids Need to Read! Simply register your VIP card online and then select Kids Need to Read as your Community Rewards preference (takes mere moments)—KNTR will receive a percentage of $2,000,000 over the next year, September 1, 2016–August 31, 2017. Simply put, it costs participants nothing other than the time it takes to register their VIP cards in support of Kids Need to Read. The more shoppers support KNTR through their VIP purchases, the higher the percentage of funds the organization will receive. Click here for registration information. Your support is so valuable and deeply appreciated!
---