Upcoming Events
I love how stories let me slip out of my own life and slip into a different one. Through books, I've lived a thousand lives instead of just my own. When I meet new people, even if their lives are very different from mine, I try to imagine how life feels to them. Reading stories is great practice at putting yourself in other people's shoes, which is essential for making good friends … and maybe even creating world peace!

—

Laura Resau, Red Glass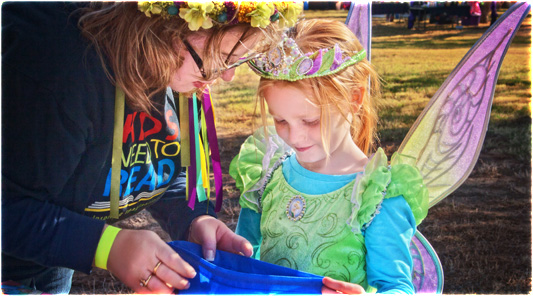 Please come join Kids Need to Read at any of our events. We are always busy making new plans and there are several groups putting on their own fundraisers on our behalf.
Now through February 5, 2017
Birdies for Charity
Deadline is 5:00pm on February 5th.
We are extremely excited to be raising funds during Birdies for Charity at the Waste Management Phoenix Open! You can help KNTR out enormously by pledging on birdies made during the event or through a straight donation. Typically, a one cent pledge per birdie results in a donation of about $15. When we reach $500 in total pledges, Kids Need to Read will earn a 10% bonus donation offered by Thunderbirds Charities. We need your support!

How do birdies equal money for KNTR? You make a pledge by going to Birdies for Charity and signing up. Every time a player makes a birdie during the Waste Management Phoenix Open, Kids Need to Read will benefit!
---
February 25–26, 2017
Arizona Renaissance Festival Pirate Invasion Book Drive
12601 East Highway 60
Gold Canyon, Arizona
10:00 AM–6:00 PM
Join Kids Need to Read in celebrating 29 years with the Arizona Renaissance Festival by bringing a new children's book to the Kids Need to Read booth outside the festival entrance! In return, we will give you a free children's admission ticket (ages 5-12) with paid adult admission. We will hand out Highlights magazines, as well as practice our argghhh!
Be aware of the Children's Pirate Costume Contest at 2:00 PM on Saturday, February 25th, in the Royal Pavillion. Be prepared by practicing your swagger and telling us your pirate name! The Adult (ages 13 & up) Pirate Costume Contest will be held on Sunday, February 26th, in the Royal Pavilion. What makes you the best pirate captain?
---
March 2017
Melting Pot Fondue Raiser
Scottsdale and Ahwatukee Locations

For the second time, Melting Pot in Ahwatukee, and now in Scottsdale, will be making Kids Need to Read their charity of the month! Support Kids Need to Read by eating fantastic fondue! Order from The Melting Pot Charity Menu at the Ahwatukee and Scottsdale locations during the month of March and a portion will go to our organization. The food is delectable, making it a delicious way to support Kids Need to Read this March!

Thank you for supporting Kids Need to Read!
---
September 1, 2016–August 31, 2017
Fry's Community Rewards Program
Fry's Food Stores
Here is an easy way for shoppers at Fry's Food Stores to support Kids Need to Read! Simply register your VIP card online and then select Kids Need to Read as your Community Rewards preference (takes mere moments)—KNTR will receive a percentage of $2,000,000 over the next year, September 1, 2016–August 31, 2017. Simply put, it costs participants nothing other than the time it takes to register their VIP cards in support of Kids Need to Read. The more shoppers support KNTR through their VIP purchases, the higher the percentage of funds the organization will receive. Click here for registration information. Your support is so valuable and deeply appreciated!
---