Upcoming Events
I love how stories let me slip out of my own life and slip into a different one. Through books, I've lived a thousand lives instead of just my own. When I meet new people, even if their lives are very different from mine, I try to imagine how life feels to them. Reading stories is great practice at putting yourself in other people's shoes, which is essential for making good friends … and maybe even creating world peace!

—

Laura Resau, Red Glass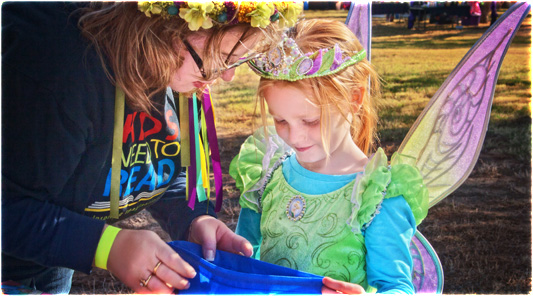 Please come join Kids Need to Read at any of our events. We are always busy making new plans and there are several groups putting on their own fundraisers on our behalf.
---
---
Saturday, April 12, 2014
Kids Need to Read Cajun Crawfish Boil Charité, with Chef Sauce Boss
Kids Need to Read "Back Forty"
33 S. Mesa Drive, Mesa, Arizona 85210
4:00 PM–8:00 PM
Join Kids Need to Read and Chef Sauce Boss as we bring the backwoods to the desert with our second annual Cajun Crawfish Boil Charité, all to raise funds for Kids Need to Read's literacy programs. Enjoy toe-tappin' Cajun Zydeco music while wolfing down fresh mudbugs and other classic Louisiana delicacies. Be sure to dress all casual-like ... or at least bring your own bib. With a fête like this, getting messy is half the fun. Door prizes, free books for kids, cash bar, and all-you-can-eat authentic Louisiana cookin'!
---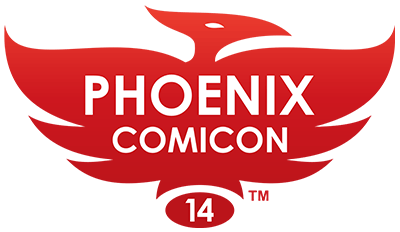 June 5–8, 2014
Phoenix Comicon
Phoenix Convention Center and Hyatt Regency Phoenix
Phoenix, AZ
Kids Need to Read Geek Prom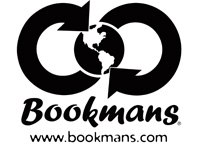 Don't miss the fifth annual Kids Need to Read Geek Prom, sponsored by Bookmans Entertainment Exchange and made possible by Phoenix Comicon. This event is our largest annual fundraiser. Expect Geektastic music and dancing, tons of prizes, special guests, Geek-themed decorations and photo arch, Fashion Geektacular, and crowning of the 2014 KNTR Geek Monarchs. To learn more about this event, including ticketing information, see our Kids Need to Read Geek Prom page.
KNTR Build-a-Book
Author/illustrator Steven Riley will lead daily creative sessions for children of all ages in the Kids Need to Read pavilion. Children will learn how to create their own stories during this highly entertaining program, and will have their book pages displayed on the pavilion's Reading Wall. After signing a reading pledge, all Build-a-Book participants will receive a Kids Need to Read goodie backpack sponsored by Bookmans, and filled with a hardcover book, magazine, & other goodies.
Reading Corner in Youth Art Room, sponsored by Bookmans and Kids Need to Read
From Bullying to Harmony: Understanding and Dealing with Bullying
Please join Kids Need to Read, author Tom Leveen, Sgt. Darren Burch of Silent Witness, and the Severson Sisters as they help families learn to deal with the pervasive menace of bullying. Free copy of Jay McGraw's Life Strategies for Dealing with Bullies provided to the first 100 families in attendance, courtesy of Kids Need to Read!
Kids Need to Read Presents: How to Write & Draw Riley Style with Steven Riley
Steven Riley entertains with this interactive exploration of creation, storytelling, and illustration suitable for kids of all ages with active imaginations. Come be a part of the hilarity while experiencing your story springing to life before your eyes!
Justice League Arizona "Arkham Escape" Interactive Game Benefiting Kids Need to Read
"Escaped Arkham Asylum inmates" (identified by special badges) will be hunted down by Gotham City heroes and villains, escorted back to the Arkham Cell, and have their mug shots taken with their captors. Play yourself or rat out your friends for a $5 donation to Kids Need to Read. Participants will receive a keepsake Arkham Escape lanyard and an inmate tag. Justice League Arizona booth.
Phoenix Comicon Charity Art Auction Benefiting Kids Need to Read
The Phoenix Comicon Charity Art Auction features unique one-of-a-kind creations by many guest artists. Pieces will include single artist and multi-artist jam pieces. The auctions will be silent and all proceeds will benefit Kids Need to Read.
Texas Hold 'Em Charity Poker Tournament Benefiting Kids Need to Read
No Limit Hold 'Em Celebrity Charity Tournament for Kids Need to Read. $10 donation. Unlimited chip replenish during first hour for additional donation. Optional add on after first hour. Cash only.
---