GoDaddy.com Presents
Kids Need to Read HIKRZ Jamboree
November 6, 2010
9:00 AM - 5:00 PM
Usery Mountain Regional Park
3939 North Usery Pass Road
Mesa, Arizona 85207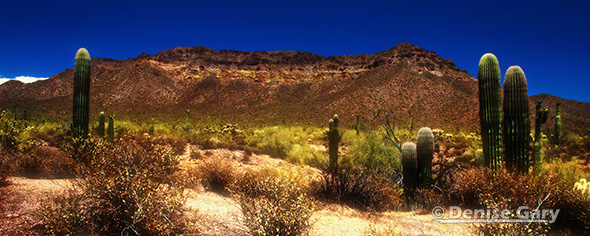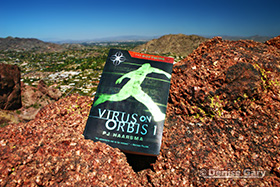 Please come join us for our first annual outdoor fundraising festival presented by GoDaddy.com and the KNTR HIKRZ (Hikers Inspiring Kids to Read Zealously). The Jamboree will celebrate literacy, physical fitness, and appreciation for our natural environment, all with a focus on kids. There will be food, family entertainment, trail activities, prize giveaways for kids, free books for kids provided by Changing Hands Bookstore, and free Highlights magazines donated by Highlights for Children, Inc. You can look forward to great storytelling by some of our favorite authors, as well as share in our glee as we force our non-hiking founding author, PJ Haarsma, out on the trail. We are collecting online pledges to benefit our foundation in return for his suffering, so out-of-town supporters can participate in the fun, too.

See The Haarsma-thon info page here.
---
Author Tom Leveen is collecting pledges to benefit Kids Need to Read, as well. His hiking regimen in preparation for his trek up Wind Cave Trail is underway, so please reward him for his dedication to our mission.

See The Leveen Party-thon info page here.
---
The first 400 registered participants (ages 4 and above) will receive a free event backpack. You will find snacks and other goodies inside each pack. There is an all access trail available. Space is limited, so please be sure to register soon. No children will be allowed to participate in the Kids Need to Read HIKRZ Jamboree without the legal consent of their parent or legal guardian.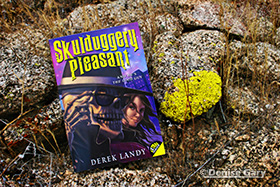 Registration:
$10.00 per adult
$5.00 per child (ages 4-17)
No registration fee for children under age 4

$6.00 park entry fee per car is additional
Students of ASU professor James Blasingame: Dr. B has offered to pay the registration fee and park entrance fee for each of his students who attend the KNTR HIKRZ Jamboree. In addition, Dr. B is pledging $5 per student to The Haarsma-thon. Come have fun and help KNTR provide inspiring books to kids, all on Dr. Blasingame!
---
Event attendees are encouraged to collect pledges and hike for Kids Need to Read, but it is not a requirement to come out and enjoy the day. Kids Need to Read caps will be awarded to individuals who collect at least $100 in hiking pledges turned in by November 6, 2010.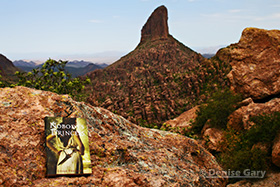 The top six pledge gatherers (kids ages 4-17) will win prize packages donated by Best Buy, REI, Wild Birds Unlimited, Target, and other local businesses.

Download your pledge form here.
Download a map of the trails here.
Download a close-up map here.
See a map to the park here.

Directions to the park:
From central Phoenix, take I-10 east to US 60 east. Exit Ellsworth Road north to the Usery Mountain Regional Park entrance on the right.

From north Phoenix, take N. Loop 202 east to McKellips Road. Exit McKellips Road and travel east to Ellsworth Road (Usery Pass Road). Travel north on Ellsworth Road to the Usery Mountain Regional Park entrance on the right.

Need more info?
Send us an email or call us at (480) 227-4578.
---
We thank GoDaddy.com, Usery Mountain Regional Park, and all of our generous sponsors who have made it possible for all registration funds and pledges to benefit our foundation! Water will be available to all attendees, courtesy of local Albertsons stores, but please remember to pack plenty of water whenever hiking and always stay on the trails. Poisonous creatures make their homes in the park.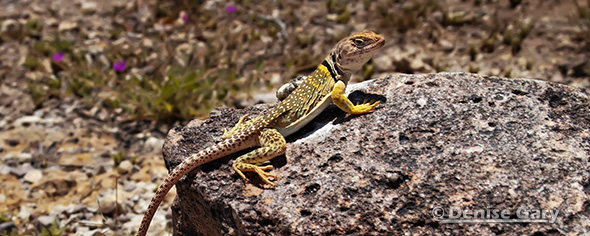 Entertainment:
Time
Entertainment Pavilion
Outdoor Activities
Food Pavilion
Hike-a-thon
8:00 AM
Check-in opens at registration tent and will continue throughout the day.
8:30 AM
9:00 AM
Charles and Doris Newton
PJ Haarsma & Tom Leveen hike-a-thons
9:30 AM
10:00 AM
Joan Jasso (ages 5-7)
Ranger B: Go Daddy, Go Find!
10:30 AM
Joan Jasso (ages 8-12)
11:00 AM
Janette Rallison
Poi spinning (ages 10 and up)
Paul Knight (11:15): Music
11:30 AM
12:00 PM
Steven Riley
12:30 PM
1:00 PM
Brooke Bessesen (ages 6 and up)
Ranger B: Go Daddy, Go Find!
1:30 PM
Brooke Bessesen (ages 6 and up)
2:00 PM
Chris Gall
Poi spinning (ages 10 and up)
2:30 PM
3:00 PM
Prize Giveaways
3:30 PM
Bonnie Lou Coleman: Art project
4:00 PM
Poi spinning (ages 10 and up)
4:30 PM
A limited number of books written by our participating authors will be available at the registration tent for a donation to Kids Need to Read. Authors will sign books at the registration tent following their presentations. PJ Haarsma and Tom Leveen will sign books in the early afternoon following their hike.
Entertainment Pavilion
Storyteller Doris Newton: This retired librarian/teacher brings a repertoire of classic stories for all ages including folk tales, fairy tales, fables, myths and legends.
Actor Charles Newton: A performer at the Arizona Renaissance Festival as well as a veteran of the dramatic and musical stage, Charles brings to life the classic poetry of Lewis Carroll, Rudyard Kipling, Robert Browning and many others.
Joan Jasso: "Storyteller from the Heard Museum" — Enjoy books written by Southwestern authors and artists who love and appreciate Arizona American Indian Culture, and desert flora and fauna. These stories foster an appreciation for our Southwest desert environment. Titles may include: The Goat in the Rug, Lizards For Lunch, A Roadrunner's Tale, The Seed and the Giant Saguaro, and Coyote and the Laughing Butterflies.
Author Janette Rallison (My Double Life, My Fair Godmother, My Unfair Godmother): "Fairy Face Painting" — Award winning author Janette Rallison will give a short presentation of how fairies worked their way into her plots; then she will face paint for any hopeful fairies, princesses, or princes.
Author/Illustrator Steven Riley (Little Ty Cooney National Wonders series): "The Great Yosemite Bear Story" — Don't miss this hilarious tale of the author's real life bear encounter in Yosemite National Park. Young and old are guaranteed to laugh at Steven's "misfortune"!
Author Brooke Bessesen (Zachary Z. Packrat and His Amazing Collections): "Going Wild!" — Brooke will get everyone thinking like wildlife, connecting to nature through their senses. Opening their eyes, ears, noses, hands

—

and hearts

—

attendees will experience the raw beauty of the desert and learn how animals, including packrats, thrive in such a harsh habitat.
Author/Illustrator Chris Gall (Dinotrux): "The Fastest Picture Book In the West" — With a little help from the audience, Chris Gall will write and illustrate a brand new story before your very eyes!
Artist Bonnie Lou Coleman: Bonnie Lou will conduct a nature-related art activity for the kids.
Trail Activities
Author PJ Haarsma (The Softwire series, Rings of Orbis): "The Haarsma-thon" — PJ is going to need some help to finish his hike-a-thon. Conduct your own hike-a-thon beside this engaging author and help cheer him on.
Author Tom Leveen (Party): "The Leveen Party-thon" — Tom will be hiking to raise donations for Kids Need to Read. Hit the trail with Tom while conducting your own hike-a-thon.
Ranger B: "Go Daddy, Go Find" — Desert CSI (Meet at Outside Lawn behind food vendors.)
Food Pavilion
Musician Paul Knight will perform. Browncoats will enjoy renditions of "The Hero of Canton (The Man they Call Jayne)" and the theme from Firefly.
Outside Lawn (behind food vendors)
Fire spinners Nacole Vickery and Krista Bricker: "Learn to Spin Poi" — No, not the dough-like food from Hawaii! This activity will be similar to twirling fire at Hawaiian Luaus. There will NOT be fire in the class; participants will be provided with weighted tennis balls in gym socks. This spinning art form was created by the Maori people of New Zealand, with the word "Poi" meaning "ball". The Poi was used by the Maori for physical fitness to increase flexibility and strength in their hands and arms. This also helped improve coordination for cultural dances and hunting. This activity is open to children 10 years old and up. All are welcome to watch and ask questions. Available practice poi will be limited, so arrive early to participate.
Mesa Public Library: "Panda Bean Bag Toss" (various times throughout the day)
All programming and guests are subject to change.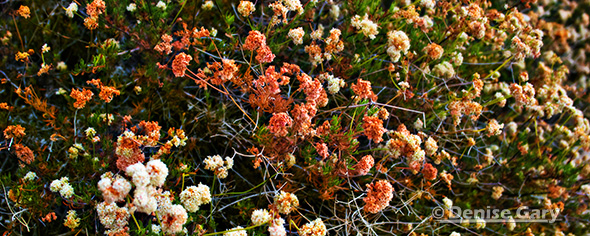 Food Available for Purchase:
Cindy's Bun Busters: Serving hot dogs (regular and gourmet), soda pop, and iced tea
Jamba Juice: Serving smoothies (11:30 AM - 1:30 PM)
Chick-fil-A: Serving regular and spicy chicken sandwiches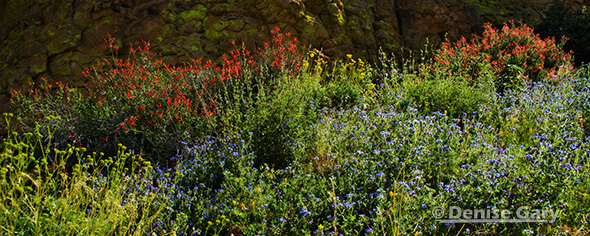 Sponsors:

Olympian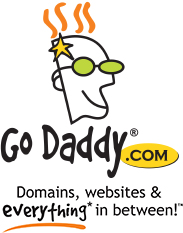 GoDaddy.com

Hero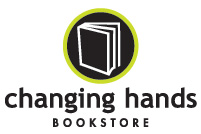 Changing Hands Bookstore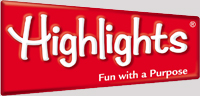 Highlights for Children, Inc.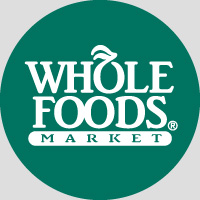 Whole Foods Market

Champion
Big Brain Pictures
Fresh & Easy Neighborhood Market
Usery Mountain Regional Park

Teammate
Affordable Party and Event Rentals
Albertsons — Red Mountain
Albertsons — Power/Broadway
Albertsons — Val Vista
Baskin-Robbins — Mesa Main
Best Buy — Superstition Springs
Chilero's Mexican Grill
Devita Natural Skin Care Company
Dick's Sporting Goods
Fry's Food Stores
IAGmedia, Inc.
Jen Mays
Lowe's — Apache Junction
Lowe's — East Mesa
Maricopa County Sheriff's Office
Office Max — Springs Power Center
Phoenix Comicon
REI — Tempe
Sprouts — Higley/Southern
Target — Mesa West
Target — Tempe NE
Target — Mesa Red Mountain
Target — Peoria North
Trader Joe's — Mesa
Wild Birds Unlimited — Mesa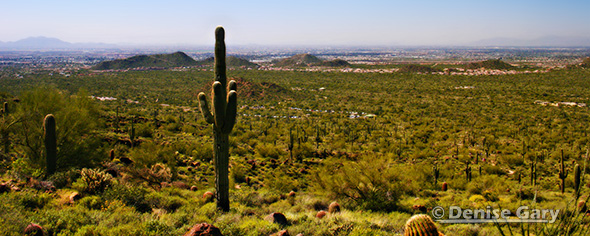 About Usery Mountain Regional Park:
Located on the Valley's east side, this park takes in 3,648 acres set at the western end of the Goldfield Mountains, adjacent to the Tonto National Forest. The park contains a large variety of plants and animals that call the lower Sonoran Desert home. Along the most popular feature of the park, the Wind Cave Trail, water seeps from the roof of the alcove to support hanging gardens of Rock Daisy. The Wind Cave is formed at the boundary between the volcanic tuff and granite on Pass Mountain. Breathtaking views from this 2,840-foot elevation are offered to all visitors. Source: www.maricopa.gov/parks/usery/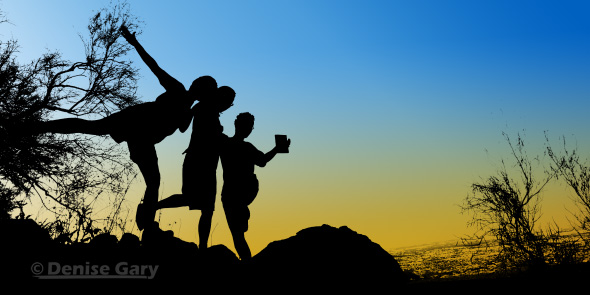 About the KNTR HIKRZ:
HIKRZ is a group of avid hikers who are using their passion to promote childhood literacy and to raise funds for Kids Need to Read. The group previously conducted a small-scale hike-a-thon to sponsor the Kids Need to Read 2010 wall calendar, packing children's books from the KNTR Book List to "plant" at their destinations. The members of the KNTR HIKRZ believe that literacy and physical well-being are two of the largest challenges posed to the children of today. They encourage parents to build a complete atmosphere of health around their children's lives. Read as a family, then take your kids on a hike and talk about what you have read. Watch the intellectual and physical health of your children blossom! You will build a family bond and a love of reading that will last a lifetime.